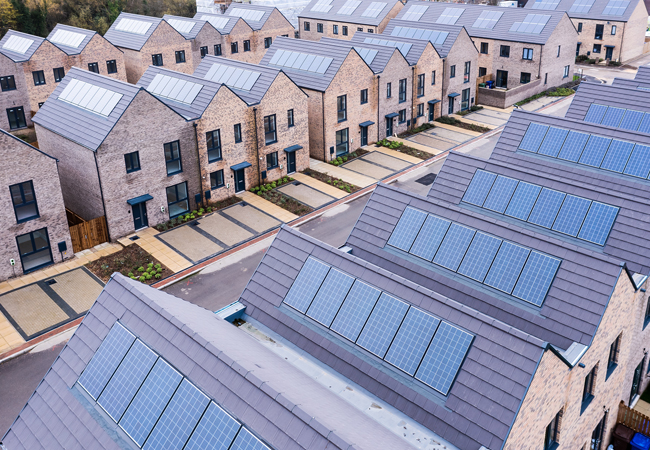 The energy rating system must be updated ahead of the planned Future Homes Standard, says a report
Government should update the SAP system for assessing and comparing the energy rating of residential dwellings ahead of the planned 2025 introduction of its Future Homes Standard (FHS), according to a wide-ranging new report. 
The Future Homes Hub has released its Ready for Zero report, which brings together evidence from across the industry to help inform development of the FHS for new homes in England. 
The report outlines 26 recommendations. These include early provision of a stable and consistent version of SAP11 'at least six months' before FHS comes into force in 2025. 
Authors of the report say delays to SAP 10, following 2021's update of building regulation, have caused 'major issues' to the sector. 
The report also recommends the introduction of a Home Energy Performance Calculator Supplement or the replacement of the Energy Performance Certificate with a web calculator, using SAP11, to give householders personalised projections of expected energy bills for new and existing homes. 
It goes on to say that once further consultation on the FHS has concluded – expected to be in later this spring – key decisions should be 'rapidly' announced and in 'sufficient detail and clarity to enable the industry to confidently plan and prepare'.
The report recommends the formation of interest groups on airtightness, heat pumps, energy and ventilation, and the establishment and enforcement of competency schemes for design and installation. 
In addition, new design standards should be developed for heat pump systems.