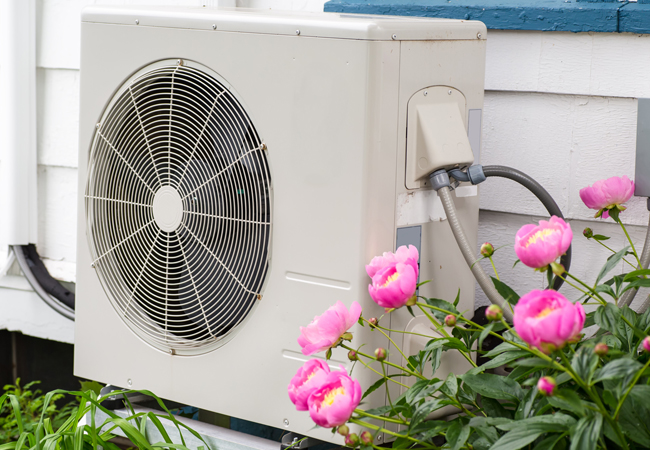 The government's aim for 200,000 heat pumps to be installed in the UK by 2020 will not be possible without a radical shift in the market – plus a revision of government policy – industry experts told UK Construction Week.
Around 16,000 heat pumps are currently installed in the UK every year, but a new report from the Committee on Climate Change has proposed that this figure should rise to almost 50,000 between now and the end of the decade – and to one million a year thereafter.
Only members of the Microgeneration Certification Scheme (MCS) can certify domestic heat pumps so that end users can claim payments under the Renewable Heat Incentive, and the number of installers in the scheme has fallen to just 800 in recent months.  Gas boilers continue to dominate the UK domestic market, with around 1.6 million installed every year by approximately 120,000 registered heating installers.
Phil Hurley, managing director of heat pump manufacturer NIBE, called for a thorough revision of the MCS 'because there are simply not enough installers to do the work'. He said it needed to focus more on delivering installations and less on consumer protection.
Phil Jones, past chair of the CIBSE Energy Performance Group, said British people tended to favour boilers and hot radiators: 'There is a big social education job to be done in explaining the benefits of low temperature heating.' Meanwhile, Tim Rook, technical director at the Building Engineering Services Association, said it was hard to envision how such a dramatic increase in installations could be achieved without greater financial levers. He said these could be incentives for installers and end users, or a fairer distribution of tax and levies on fuels.