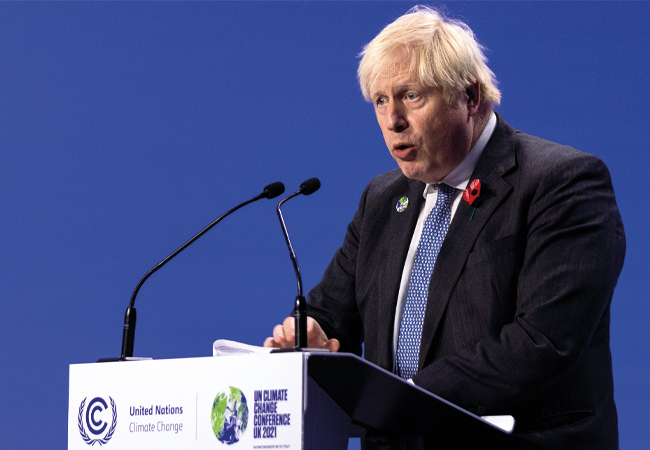 Prime Minister Boris Johnson at COP26
Prime Minister Boris Johnson has admitted that the final deal signed by delegates to the COP26 climate conference in Glasgow could have been stronger and more ambitious, but claimed the summit was still a success.
In his closing address, he said he was 'tinged with disappointment' that the Glasgow Climate Pact, supported by more than 190 nations, did not go further, but claimed real progress had been made in severe crucial areas.
He gave the gathering an overall score of 'six out of 10' and expressed optimism that 'for the first time, humanity is genuinely equipping ourselves with the equipment we need to halt anthropogenic climate change altogether'.
However, analysis by scientists at Climate Action Tracker indicated the world is still on course for 2.4C of warming by 2100, despite the global actions agreed at the conference. They accused the governments of a 'massive credibility, action and commitment gap' at COP26, estimating that, in 2030, global greenhouse emissions will still be around twice as high as they need to be to keep the world on track for for 1.5C rise agreed at the Paris conference in 2015.
Johnson said individual governments could not be forced into action, but added that promises now needed to be 'delivered and not diluted'.