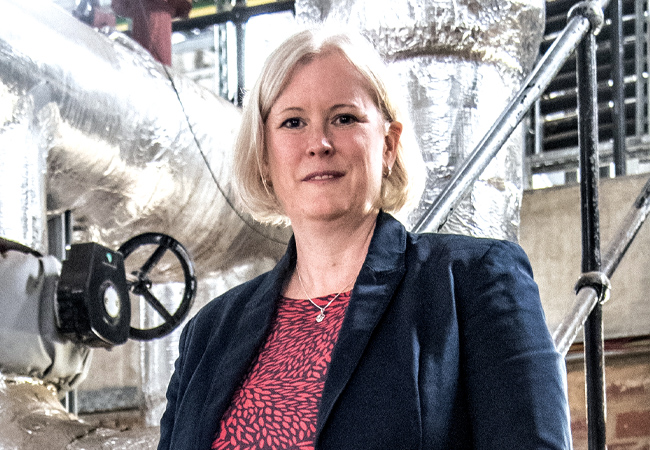 Professor Noakes says the pandemic has brought ventilation to the fore
Professor Catherine Noakes has called for a new paradigm that 'places human impact at the heart of building design'. The keynote speaker at the online 2021 CIBSE Building Performance Awards, she said that Covid-19 had increased awareness among the public of the importance of the indoor environment for health and wellbeing. 'Many of us already know that ventilation is highly variable and, in some places, it is inadequate, but the pandemic has really brought this to the fore,' she said.
Professor Noakes said the industry would need to think differently about the whole construction process, from conceptual design to construction, commissioning and maintenance. New performance metrics were needed, she added, that incorporate health and wellbeing and new technologies would have to provide low carbon heat, good ventilation and effective microbial and pollutant control.
'We need buildings and systems that address energy demands and carbon emissions alongside providing spaces that are thermally comfortable, manage wellbeing, enable productivity and limit exposure to pollutants and infectious pathogens,' she said. 'It will not be delivered overnight, but it is essential to ensure that our built environment is sustainable and resilient to the future .'