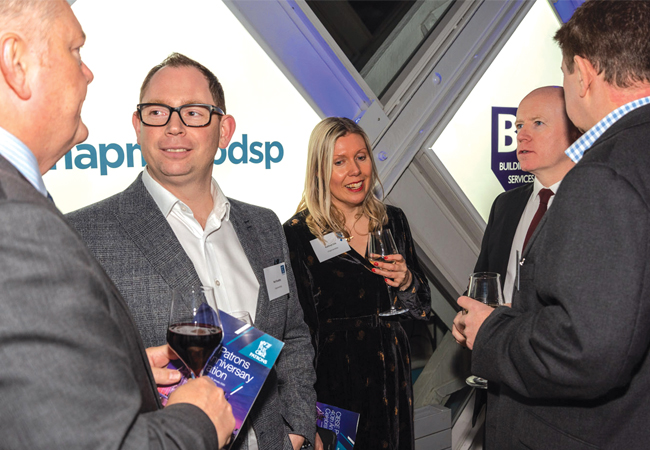 CIBSE Patrons marked its 40th anniversary with a reception on the viewing gallery of London's Tower Bridge.
Patrons' chair Nick Mead said the setting was appropriate because of the group's success in 'building bridges' between different parts of the industry.
'Collaboration has always been at the heart of what we do,' he told more than 100 members and guests. 'We have always remained true to our roots as a financial supporter of CIBSE and its vital projects – particularly around nurturing talent and the wide range of initiatives designed to attract, encourage and improve the recruitment, development, training and retention of young engineers.'
Guest speaker Jay Surti urged Patrons to keep encouraging greater diversity in engineering professions. The civil engineer turned lawyer pointed out that just 12% of Britain's engineers are women, at a time when the industry is suffering from an acute skills shortage.
'We need to address outdated perceptions about women in engineering and raise greater awareness of the opportunities for people from all backgrounds in this sector,' she said.
Lauding Patrons' role in encouraging collaboration, CIBSE chief executive Stephen Matthews said 'we only get better if we share our knowledge and work together'.
Patrons' annual House of Lords lunch, on 21 April, will be preceded by its first formal AGM, where a new committee will be elected. Lady Brown, vice-chair of the Committee on Climate Change, will host the lunch.