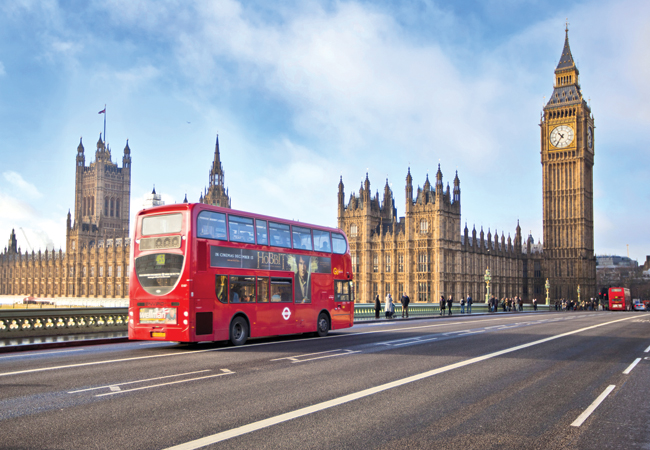 The Palace of Westminster needs urgent repair work. Credit STUART MONK / SHUTTERSTOCK
Crumbling masonry and urine 'pouring' down office walls are just some of the problems being caused by lack of adequate maintenance in the Houses of Parliament, according to MPs.
The buildings are in such bad condition that it might take 32 years to repair the historic landmark fully.
An Independent Options Appraisal (IOA) – produced by external experts led by Deloitte Real Estate, and including the consultancy AECOM – has been delivered to parliament. The document sets out different options to help MPs decide how to fix the Palace of Westminster buildings. The report was commissioned in 2013, after publication of a study that showed major, irreversible damage could be done to the Palace unless significant restoration work was undertaken. Repair work is not expected to start until 2020.
MP Ben Bradshaw – speaking on Jeremy Vine's show on Radio 2 – said he had been forced out of his office after urine flooded down the walls from leaking Victorian pipework in the ceiling.
The IOA has put forward a range of options. The worst-case scenario – 32 years at a cost of £5.7bn – will be required if MPs and Lords elect to remain in situ while the work is carried out around them. If they move out temporarily, the work would take six years at a cost of £3.9bn. Alternative scenarios include a partial closure and less ambitious improvement works.
At the recent CIBSE Patrons annual lunch, held at the House of Lords, Lord Martin O'Neill said moving out for at least five years might be inevitable because maintenance had 'not been well handled' in the past.
'Many of the country's historic buildings need the same kind of care and attention – so there is a lot of work for your industry to do,' he said. 'The issue is whether you have the skills to deliver projects on time and to quality… there is also growing anxiety about material shortages.'
However, he said it was an exciting time for the sector, with so many 'great projects to carry out'.