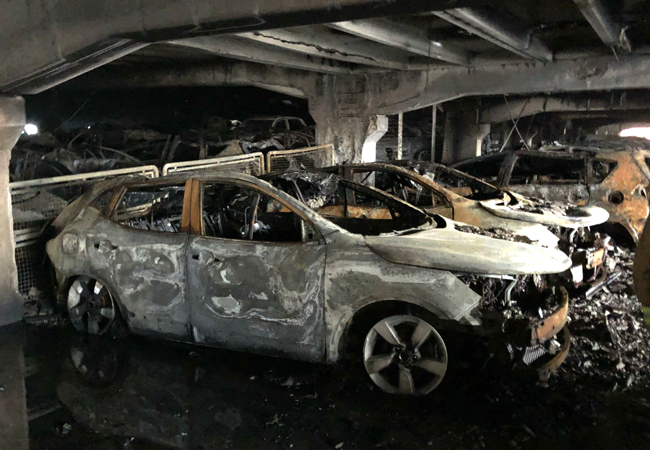 Insurers expect to pay out about £20m to 1,300 motorists whose vehicles were destroyed at the Liverpool Echo Arena car park fire
A huge car park fire in Liverpool, which destroyed more than 1,600 vehicles, would have been far less severe if the building had been fitted with sprinklers, according to the local chief fire officer.
Despite arriving within eight minutes of the alarm being raised, firefighters were unable to contain the blaze that engulfed the seven-storey car park.
'I believe a sprinkler system would have suppressed the fire. It would definitely have given us a much better opportunity to put out the fire before it spread to the extent it did,' said Dan Stephens of Merseyside Fire and Rescue Service.
Trade body the Business Sprinkler Alliance (BSA) added that sprinklers could have reduced the size of the insurance claim resulting from the fire.
Although the structure is not in danger of collapse, BSA chairman Iain Cox said 'it is unlikely it can be saved, and will require demolition and rebuild', the cost and environmental impact of which will be significant.