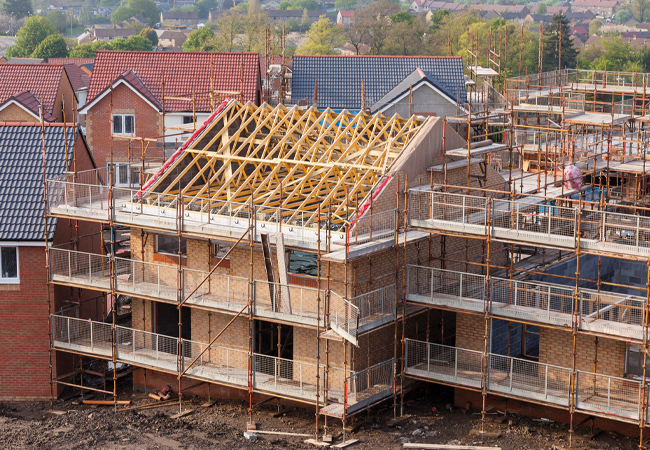 Homes being built now will need retrofitting 'at significant cost' says BEIS committee report
It is 'naïve to assume' that one million homes due to be built in this parliament will not need to be retrofitted, a House of Commons select committee has concluded.
In its report, Decarbonising heat in homes, the Business, Energy and Industrial Strategy (BEIS) Committee added that implementation of the Future Homes Standard (FHS) should be bought forward two years , to 2023.
The report states that one million homes the government aims to build before the parliamentary term expires in 2024 will be heated by fossil-fuel systems because of the decision not to implement the FHS until 2025.
'It is naïve to assume that these homes will not need to be retrofitted at significant cost,' the committee says. 'We acknowledge that the government wants to give industry the time to develop its supply chains; however, this appears to be to the detriment of new-build homeowners, who will have to pay to retrofit their homes.'
The FHS is a key policy in the energy white paper, published last year, but the committee demands that ministers in the Department for Levelling Up, Housing and Communities 'prioritise this crucial work more clearly in the future'. The y also say the government is 'not yet on track' to deliver on its own home heat-decarbonisation targets.
Given the 'extremely limited' state of consumer awareness about why and how heating systems must change, the committee recommends a government campaign to explain the potential costs and benefits of the transition.
The report also recommends the creation of a low carbon heating apprenticeship programme.