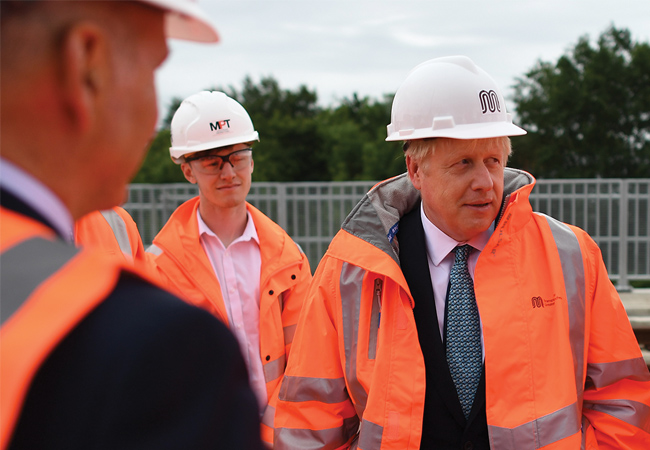 Credit: Getty Images – WPA Pool
A number of industry bodies have joined forces to warn the government that a 'no deal' Brexit would cost the UK economy £12bn.
The Association for Consultancy and Engineering (ACE), Build UK, the Construction Products Association, the Civil Engineering Contractors Association and the Federation of Master Builders have written to the Prime Minister, Boris Johnson, to say a smooth Brexit would lead to a rise in construction output of more than £1.2bn by the end of next year.
A disorderly departure from the EU, however, could lead to a fall of £10.5bn over the same period, they claim, 'with the greatest impacts felt on the housebuilding and commercial sectors'.
The trade bodies state that the 'continuing inability of policy-makers to agree a way forward has left our members struggling to overcome the market uncertainty impacting their businesses'. They quote data from ONS and Markit/CIPS surveys, which 'make clear the worsening erosion in recent construction activity'.
The letter continued: 'The immediate effect of leaving without a deal in place is not knowing the cost of the materials and goods that construction projects rely on, or if they will arrive on sites across the four nations to keep projects of all shapes and sizes on track.
'With the impact of the previous financial crisis not forgotten in an industry that experienced countless business failures, plant closings and nearly half a million job losses, the resilience of our industry has its limits. We trust that the government and parliamentarians will agree the arrangements for trading with the EU as a matter of urgency.'