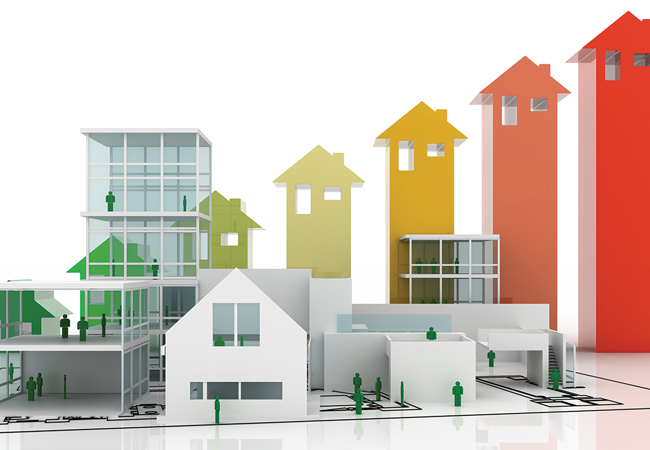 A new 'framework' to help the construction industry deliver a net-zero carbon built environment by 2050 has been launched by the UK Green Building Council (UKGBC).
Net Zero Carbon Buildings: A Framework Definition has input from more than 180 experts and stakeholders, including CIBSE, and is supported by 13 industry bodies. It presents 'an overarching framework of consistent principles and metrics that can be integrated into tools, policies and practices', said the UKGBC, adding that the intention was 'to build consensus… on the approach to decarbonising buildings'.
The framework includes guidance for developers, owners and occupiers, and explains how to measure progress towards zero carbon and gather evidence. Two approaches to net zero carbon are proposed for the construction and operational stages, including ways of measuring and offsetting embodied emissions and reducing the energy needed in operation – with residual demand met by renewables.
'The environmental imperative for targeting net zero is now loud and clear,' said Ashley Bateson, CIBSE vice-president and Hoare Lea partner. 'This gives industry a clear basis for reducing carbon emissions from the built environment towards zero in the near future.'
UKGBC said that over the next 10 years, the scope and ambition of the framework would be increased 'to encourage greater action'.
'Additional requirements will be introduced to challenge the industry, including minimum energy-efficiency targets and limits on the use of offsets,' it said.