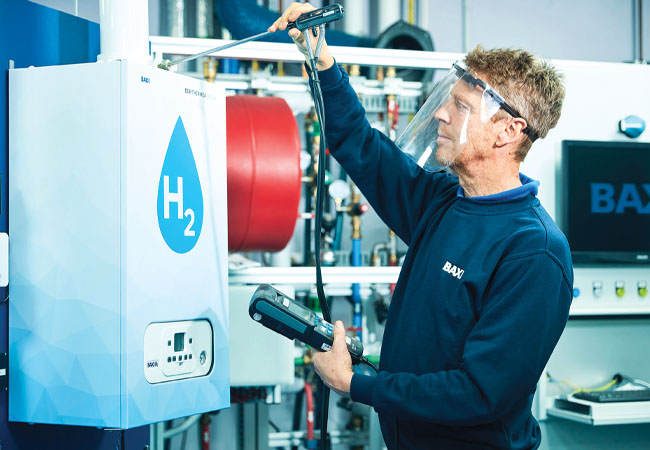 Hydrogen will have a key role to play in the UK's attempts to decarbonise heating, according to a new government strategy.
The policy is intended to provide 5GW of hydrogen production capacity by 2030 and the government believes hydrogen could replace natural gas in more than three million homes and help power transport and industry.
As much as 35% of the UK's energy consumption by 2050 could be hydrogen-based, according to the strategy. However, the government said it would not make a final decision about the potential for hydrogen in homes until 2026 after a series of trials have been completed.
It sees a role for both 'green' and 'blue' hydrogen and believes the industry could deliver 9,000 jobs and £4bn worth of investment by the end of this decade. Eventually, the sector could support 100,000 jobs and be worth £13bn by 2050, according to the strategy document.
The government is consulting on a similar approach to the one used to grow the offshore wind sector. This would include the use of a contracts-for-difference (CfD) scheme, which incentivises investment by shielding developers from volatile wholesale prices and offers consumers protection from high electricity costs.
Business and energy secretary Kwasi Kwarteng said: 'Today marks the start of the UK's hydrogen revolution. This home-grown clean energy source has the potential to transform the way we power our lives and will be essential to tackling climate change and reaching net zero.'