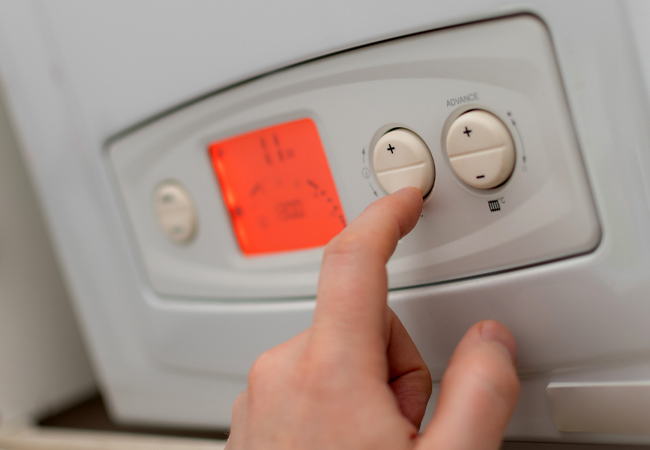 Credit: iStock – Thomas Faull
The government should bring forward its proposed date for phasing out gas boilers by two years to 2033, and ensure that all homes meet at least Energy Performance Certificate (EPC) band C, a former energy minister's review of net zero has recommended.
The Independent review of net zero, carried out by Conservative Chris Skidmore and published on 13 January, has a wide-ranging set of recommendations, including phasing out gas boilers and appliances by 2033, two years ahead of the government's proposed target date of 2035. This legislation should be passed by next year to provide 'certainty' and boost industry and investor confidence, according to the review.
It also recommends that the government should legislate that all homes sold by 2033 should have an EPC rating of C or above, with exclusions for certain types of properties, such as listed buildings. The review adds that EPCs should be updated on a regular basis to better reflect cutting emissions to net zero.
In addition, it recommends that the government support the establishment of retrofit hubs by 2025, which could enable installers to seek training and impartial advice while connecting households with suitable
tradespeople to carry out works. Landlords should also be mandated to include an 'average bill cost' alongside an EPC rating when letting out their properties, to put a bigger premium on energy-efficient homes. Industry was broadly supportive of the review.
Julie Hirigoyen, chief executive at the UK Green Building Council, welcomed the recommendations but thought the government could go further. 'Many of our members would support going further in several areas, including legislating for net zero alignment through the Levelling Up and Regeneration Bill, requiring solar power on new homes, and an end date for new fossil fuel boilers in homes by 2028,' she said.
'Other