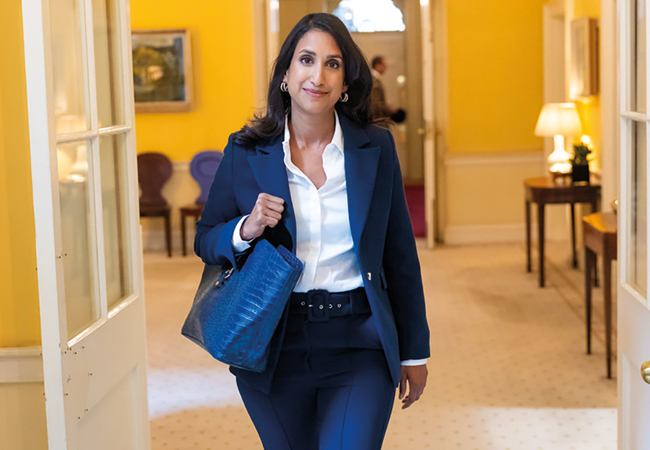 The government's new Secretary of State for Energy Security and Net Zero hailed the 'remarkable success' of the UK's offshore wind power industry in her maiden speech as an MP. 
Claire Coutinho was appointed by Prime Minister Rishi Sunak in a reshuffle triggered by her predecessor, Grant Shapps, moving to fill the role of Secretary of State for Defence, left vacant after Ben Wallace stepped down. 
Previously a junior minister at the Department for Education, Coutinho has only been an MP since 2019, and has been in government for less than a year after being appointed parliamentary under-secretary at the Department for Work and Pensions last October, by Sunak's predecessor, Liz Truss. 
The East Surrey MP is a member of the Conservative Environment Network and led its campaign to rewild the green belt. In her maiden speech to the Commons, she also described offshore wind as 'one of the most remarkable success stories in the UK today'. 
However, Coutinho posted on X, formerly Twitter, that she was 'disappointed' that London's Labour mayor, Sadiq Khan, had won a court battle to expand the ultra-low emissions zone (Ulez) for older, polluting vehicles into the outer part of the capital.