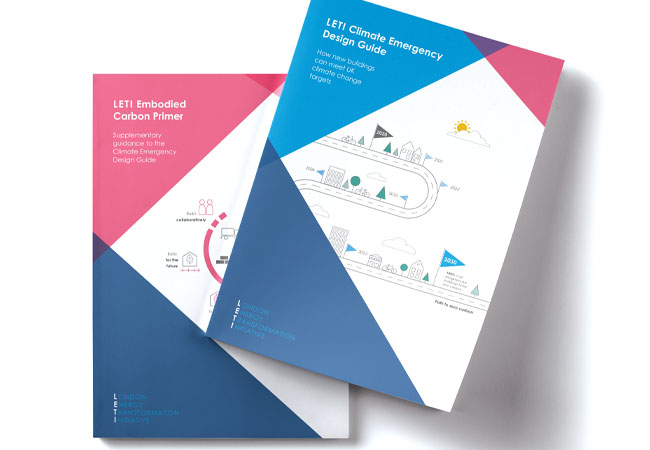 LETI Climate Emergency Design Guide
Leading architects, engineers and building professionals have come together to launch a new Climate Emergency Design Guide offering a blueprint on how the construction industry can build zero carbon buildings.
Published by the London Energy Transformation Initiative (LETI), the free-to-access guide has been written by more than 100 industry professionals, and aims to give a consensus on how to design new buildings in a way that does not jeopardise national emissions targets. The project is backed by a number of industry bodies, including CIBSE and the Royal Institute of British Architects (RIBA).
The guide has been developed over the past 12 months and covers five key areas: operational energy; embodied carbon; the future of heat; demand response; and data disclosure. LETI is also publishing the Embodied Carbon Primer, which offers supplementary guidance to those interested in exploring embodied carbon in more detail.
Clara Bagenal George, associate at Elementa Consulting and initiator of LETI is lead author of the guide. She said: 'The building industry knows that we should be designing climate-friendly buildings now, but only a fraction of new properties are of the standard needed to meet our climate targets.'
Hywel Davies, technical director at CIBSE, said: 'Delivering zero carbon buildings is a huge challenge. LETI has taken a major step to help the industry work out how this is to be done.'