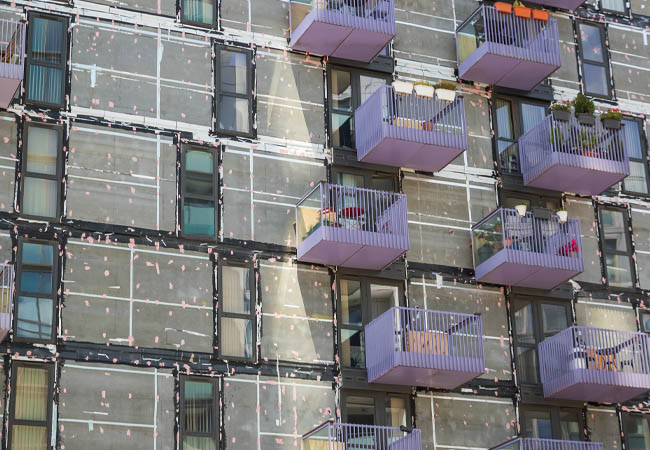 Credit: iStock Victor Huang
A new national regulator has been established by the government to ensure homes are built from safe construction materials and products.
The regulator will operate within an expanded Office for Product Safety and Standards, and will be given £10m of funding for the construction role. It will work with the Building Safety Regulator and Trading Standards to encourage and enforce compliance.
An independent review to examine weaknesses in previous testing regimes, and recommend how abuse of the testing system can be prevented, has also been commissioned.
The new regulator will have the power to remove products from the market that present a significant safety risk, and prosecute any firms flouting rules on product safety. This follows recent testimony to the Grenfell Inquiry that shone a light on dishonest practice by some manufacturers of construction products, including deliberate attempts to rig safety-test results.
The regulator will be able to conduct its own product testing when investigating concerns. Businesses must ensure their products are safe before being sold, in addition to testing products against safety standards.
Housing Secretary Robert Jenrick said: 'The Grenfell Inquiry has heard deeply disturbing allegations of malpractice by some construction product manufacturers and their employees, and of the weaknesses of the present product-testing regime.
'We are establishing a national regulator to address these concerns and a review into testing to ensure our national approach is ft for purpose.' On the independent review, Hywel Davies, CIBSE technical director, said: 'If the government is serious and wants to minimise risk of unsafe products, there must be a thorough look into how initial testing is done, what level of third party intervention and control is required, and how manufacturers are held to account to show that production meets the specifcation that passed initial tests.'
The regulator marks the next major chapter in the government's overhaul of regulatory systems. Progress on regulatory reform includes the publication of an ambitious draft Building Safety Bill and a new Building Safety Regulator, which is already up and running in shadow form.