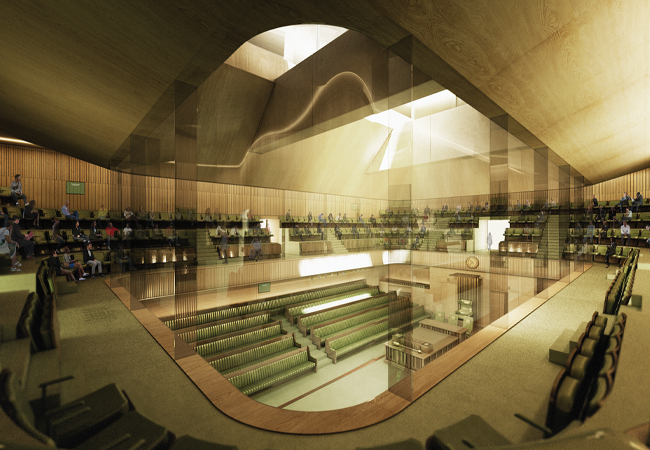 Architects have released images of the temporary chamber being designed to accommodate MPs during their exile from the Palace of Westminster while it undergoes £4bn of urgently needed refurbishment work.
The plan is to recreate the House of Commons as faithfully as possible inside Richmond House, the former home of the Department of Health, to where MPs are expected to move in 2025. Nearby buildings will also be improved and a six-storey office block for MPs built at a cost of between £1.4bn and £1.6bn.
Speaking at Prime Minister's Questions, Theresa May said the refurbishment – which is due to be completed after 2030 – would allow the historic palace to be safeguarded for future generations. 'But it is imperative that parliament keeps the total bill as low as possible,' she said.