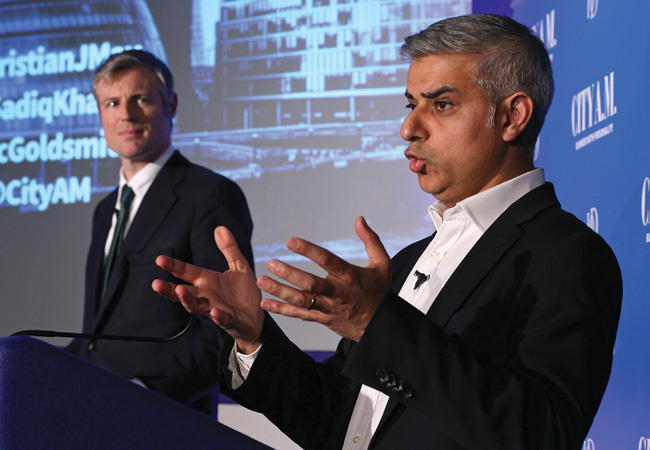 All new buildings in London will have to be zero carbon from 2019, under proposals unveiled by the Mayor, Sadiq Khan, in his draft London Environment Strategy.
Khan has proposed a series of measures to make the city 'a greener, cleaner and healthier place' by tackling pollution and making London a 'zero-carbon city' by 2050. The strategy, which is open for consultation, contains plans for more energy-efficient buildings, and cleaner transport and energy, as well as more recycling.
If the strategy is approved, all new buildings in London will have to be 'zero carbon' – and large-scale schemes 'air quality positive' – from 2019. The draft also proposes an 'urban greening factor' for new developments.
Khan has said he will make London the world's first National Park City and install more green roofs, while also 'making our streets greener'. He said the capital's 'green infrastructure' of parks, nature reserves and communal gardens was 'a vital asset that improves air quality, boosts quality of life, conserves wildlife and attracts thousands of visitors'.
The UK Green Building Council (UK-GBC) welcomed the draft strategy, which policy director John Alker described as 'important and ambitious'.
'Cities are leading the way in the absence of policy ambition and clarity from central government,' said Alker. 'UK-GBC strongly welcomes this type of leadership.'