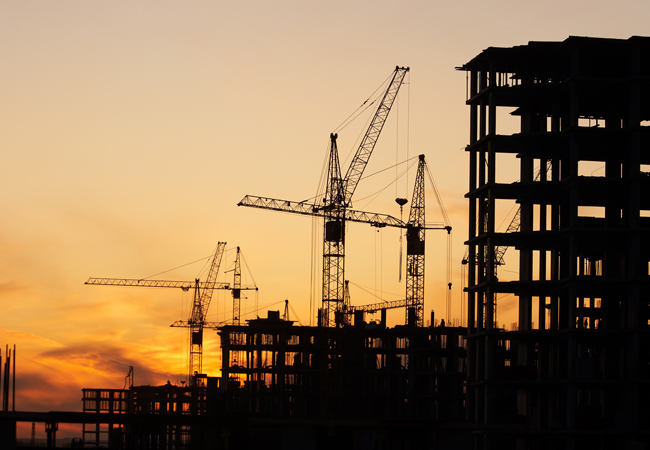 The construction market slowed at its fastest rate since 2009 in the wake of the EU Referendum result, but still not as dramatically as some economists feared, according to figures from Markit/CIPS.
Its latest UK construction report showed a growth figure of 45.9 in July, down very slightly from June's figure of 46.0, but still below the score of 50.0 that reflects growth.
Commercial building fell at its steepest rate for nearly seven years, while civil engineering saw a fall in output for the first time this year. Housebuilding experienced a steady decline in July, but this was not as sharp as June's three-and-a half year low.
Construction firms are concerned about a shortage of private sector investment, but some reports showed demand patterns had been more resilient than expected, according to Tim Moore, Markit's senior economist.
He added that some positivity could be taken from the fact that the fall in output was only marginally worse than June's seven-year low.
CIC backs Brexit working group
The Construction Industry Council (CIC) is to support a working group – established by the Institution of Civil Engineers, under Sir John Armitt – to lobby negotiators on behalf of the building engineering sector in the run-up to Britain's exit from the European Union.
Council members also agreed to collect and disseminate data and to share information among the professions.
CIC chief executive Graham Watts said professional bodies had been 'proactive in providing policy leads and briefings on the likely impact of Brexit' since the referendum in June.
'CIC can add value to that activity by supporting emerging consensus policy lines, acting as the hub for sharing information, and using the extensive network of the professional bodies to gather data and information,' he added.

'Construction firms generally suggested that clients had adopted a wait-and-see approach, rather than curtailing or cancelling forthcoming projects during July,' Moore said.
The latest figures from industry analysts Barbour ABI revealed that the value of construction contracts fell by 6.4%, to £5.8bn, in July compared with June.
Infrastructure was hardest hit, with a fall of 20%, but the commercial office sector enjoyed a 22% increase, to £648m – although £250m of that came from one development. Housing contracts fell by 7%.
Confidence in the London new-build housing sector has been given a boost after developer Damac signed a £200m deal with Lendlease to build a 50-storey tower in Nine Elms (above). Planning applications since Brexit have also shown no sign of decline. Planning Portal data showed around 2,000 applications a day were submitted online – the same as before the vote.
Read CIBSE President John Field's blog on Brexit