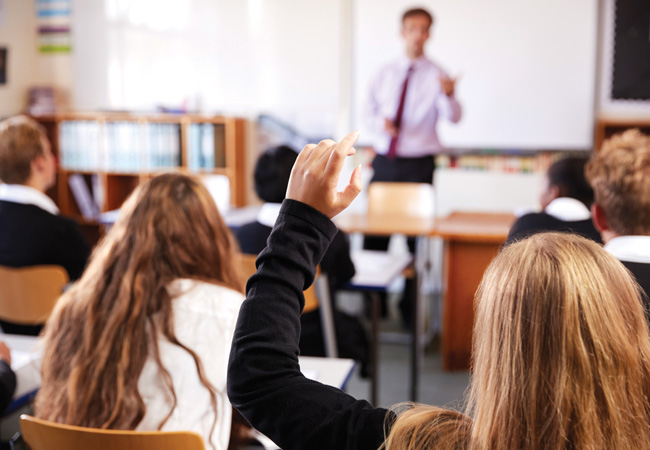 Crediit: iStock
Schools that are being forced to close because of safety fears over RAAC concrete should be net zero compliant when rebuilt, the chair of parliament's Environmental Audit Committee (EAC) has urged.
The enforced full or partial closures of more than 100 schools, triggered by heightened concerns over the lightweight concrete, present an opportunity for sustainability concerns to be addressed when they are replaced, said Philip Dunne MP.
'The rebuilding programme should incorporate energy efficiency as standard to enable new buildings to be decarbonised. Currently, the education estate emits the largest volume of carbon emissions in the public estate, and there is a key opportunity to make these new, safe buildings net zero compliant to stem damaging emissions.'
On 18 October, the EAC will hold a one-off evidence session with the Department for Education (DfE) on the findings of a recently published National Audit Office report into the DfE's environmental sustainability. The committee would like to hear the views of stakeholders on the report. Submit your comments via its evidence portal at bit.ly/CJRaccEv or email eacom@parliament.uk by 6 October.