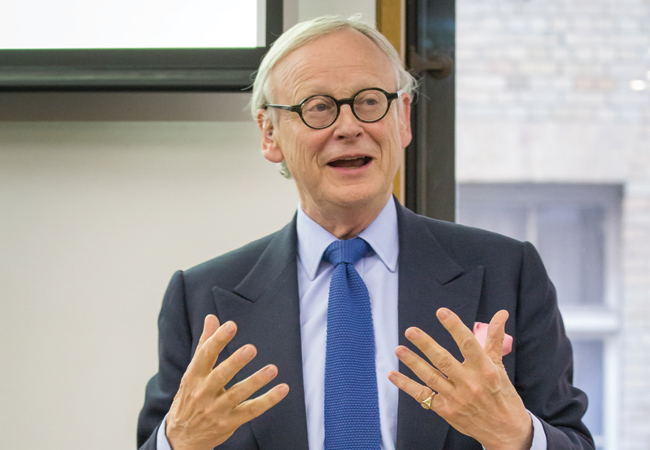 Lord Deben. Credit TARIQ KASSAM
Energy efficiency should be at the heart of this government's policies, Lord Deben told MPs at a reception to promote a new Energy Measures Bill.
More than 50 MPs gathered at Westminster's Portcullis House last month for an event hosted by CIBSE and the Sustainable Energy Association (SEA) to discuss developing a vision for energy in buildings.
Lord Deben spoke in support of focusing on energy in buildings as an effective way of dealing with the 'energy trilemma' – security, affordability for business and domestic users, and carbon reduction.
The chair of the UK's independent committee on climate change, said: 'On a planet of nine billion people we will need to use what we have more efficiently.
'How stupid would it be, when we already have a stock of inefficient buildings, to create a whole new generation of them?'
In all, five cross-party speakers – including Green Party MP Caroline Lucas – addressed the attendees, who were told that a lack of a clear strategy for energy in buildings is costing the UK economy more than £12bn a year.
The majority backed the proposed Cost Effective Energy Measures Bill, which calls for a national strategy to promote the use of cost-effective measures to ensure new buildings are constructed to high energy efficiency standards. The bill's authors claim it would boost GDP by £13.9bn per year.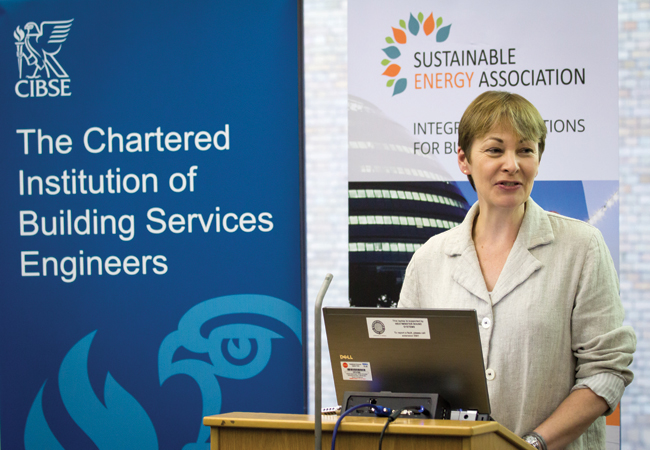 Caroline Lucas
'Austerity is not an obstacle – it is a very good reason for this bill,' said Lucas. However, she was sceptical about the Conservative government's ability to deliver on the green promises made in its election manifesto.
Representatives from organisations including CIBSE, SEA, Community Energy England, Cooperatives UK, the Passivhaus Trust and the Renewable Energy Association were also at the event.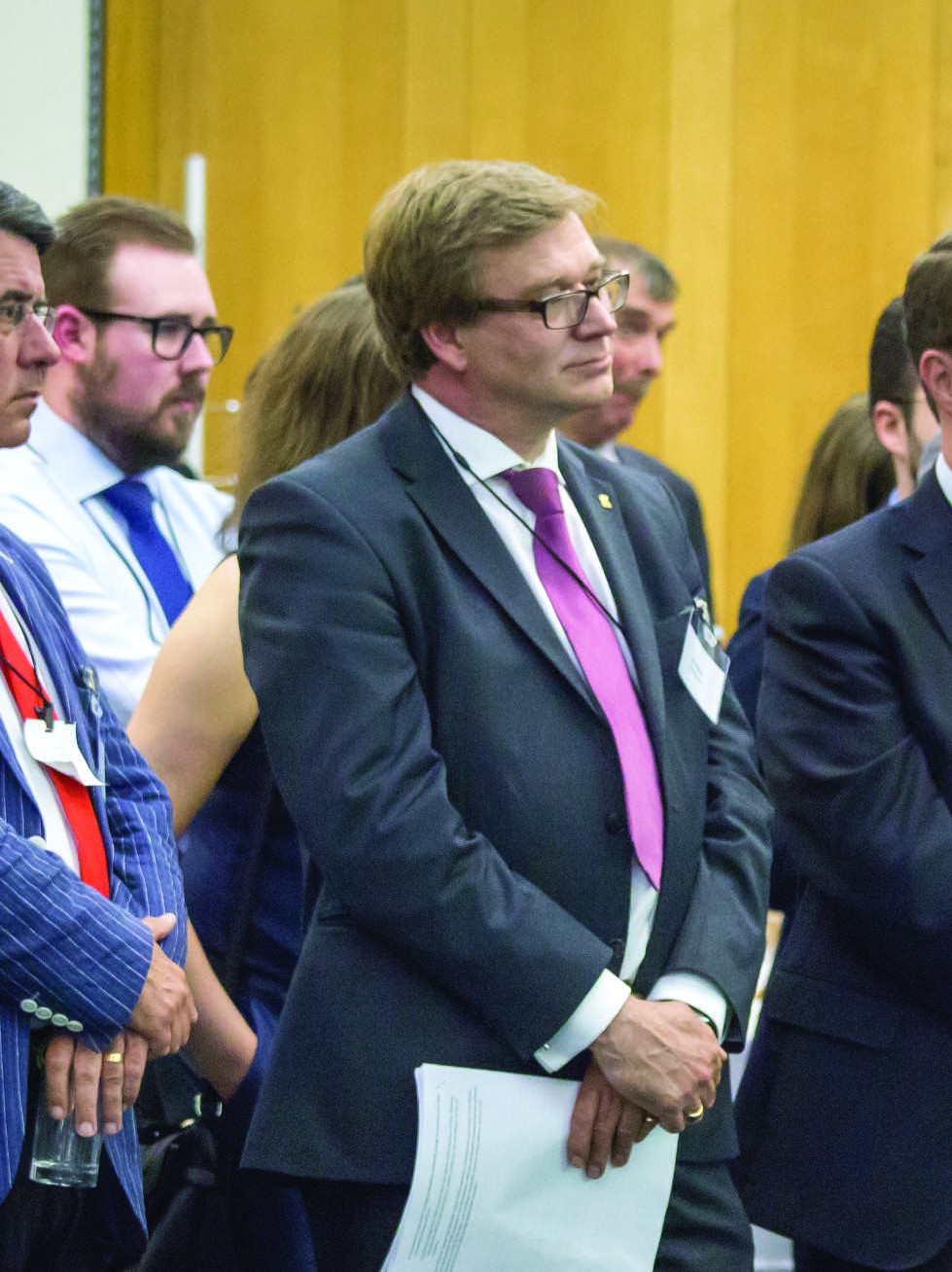 CIBSE President Nick Mead
MPs showed a good level of engagement with the subject, with 35 expressing their support for energy policy by backing the bill. However, the bill was not selected to be put before parliament this time.