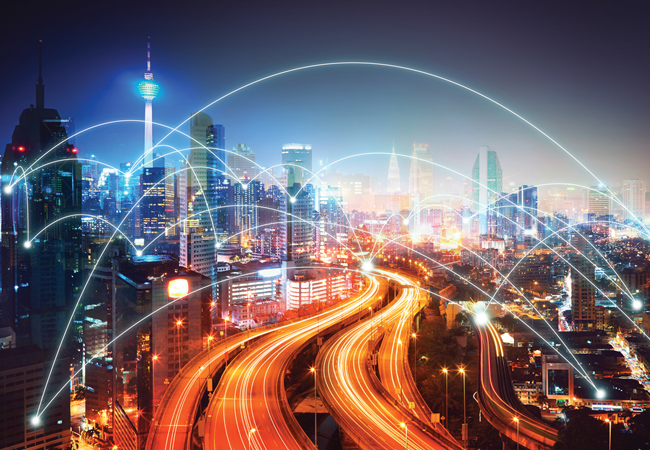 Credit: iStock.com/jamesteohart
In his vision to make London the world's smartest city, mayor Sadiq Khan has launched a city-wide initiative to harness the capital's tech talent in tackling some of its most pressing challenges – including poor air quality, urban design and digital connectivity.
Smarter London Together sets out how Khan will help public services use tech and data to improve the lives of Londoners. It cites more than 20 initiatives, including the Civic Innovation Challenge. This will establish London as a test-bed for technological innovation, as well as support the development of smart infrastructure and help attract investment in new businesses. It aims to match tech start-ups with leading companies and public bodies.
Khan's plans also include supporting the commission of a new generation of smart technology – such as lamp-posts incorporating air quality sensors, publicly accessible Wi-Fi and electric vehicle charging points – and developing a pan-London cyber-security strategy.
Rob Barling, strategy and development director at Spie UK, said: 'Organisations that operate in the built environment are beginning to realise the importance of their role in combining engineering expertise with technological ingenuity and the effective use of big data, to address social and economic issues. But there is still much more that needs to be done within the industry.
'The new smart London plan presents experts in the built environment with a fantastic opportunity to make a profound difference to the way our cities are designed, built and managed, to have a positive impact on our planet.'