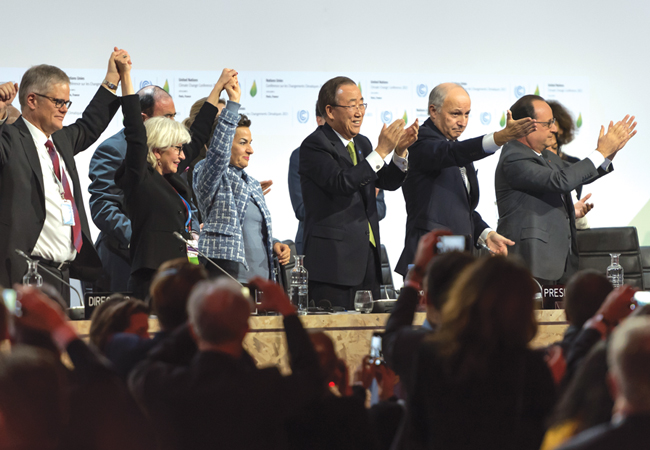 Credit: Pacific Press/Getty Images
A new landmark deal was struck at the Paris climate change conference 2015 last month.
The Paris pact aims to curb global warming to less than 2°C by the end of the century. It was agreed by 195 nations, including the world's biggest polluter – China – and will come into force in 2020.
Other measures include: achieving a balance between sources and sinks of greenhouse gases in the second half of this century; reviewing progress every five years; and $100bn a year in climate finance for developing countries by 2020.