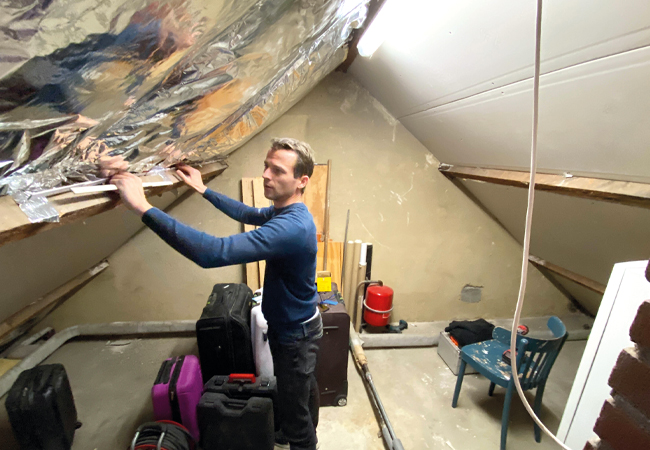 Credit: iStock - George Clerk
Labour wants 19m homes to be insulated within a decade as part of its new five-point plan for energy security, which was published on 8 March.
As global gas prices soared in the wake of Russia's invasion of Ukraine, the official opposition said that all homes would have to be upgraded to the Energy Performance Certificate Band C rating by 2030.
Bringing all homes up to this standard would cut national gas imports by up to 15%, save households in improved homes an average of £400 a year on their energy bills, and support around 100,000 jobs in every region, claimed Labour.
Other key points in the plan include a call to double the UK's onshore wind capacity to 30GW by 2030, increase offshore wind capacity to at least 75GW by 2035, triple solar power output by 2030, and back tidal power.
Labour also called on the government to raise its ambition for the UK's hydrogen economy, and make a final investment decision on the planned Sizewell C nuclear plant.
Shadow secretary of state for climate change and net zero Ed Miliband launched the plan on a visit to the University of Salford with Greater Manchester mayor Andy Burnham. He said: 'Energy security is national security. Homegrown, clean power is the cheaper, more secure route to energy security and sovereignty. We can make ourselves safer and more secure, and keep bills lower with a green sprint, including a plan to insulate millions of homes.'