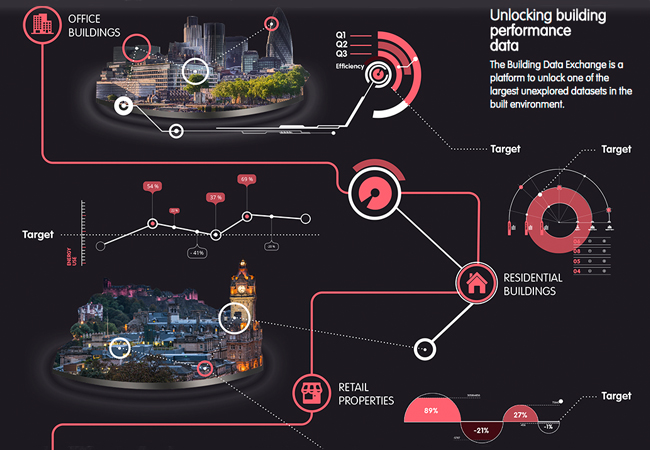 A digital platform to help developers and constructors improve the energy efficiency of buildings has been set up by Digital Catapult, the government body promoting data in business.
The idea behind the Building Data Exchange (BDx) is to share best practice, common pitfalls and performance data gathered through Innovate UK's £8m Buildings Performance Evaluation (BPE) programme. It includes information from the Internet of Things, wearable technologies, and smart home and energy systems.
BPE has spent four years analysing the performance of real buildings, including schools, apartments, supermarkets, offices, health centres and houses. Innovate UK's programme leader for the built environment, Simon Hart, said: 'The programme has amassed so much data that it's difficult for constructors to process it. There is an opportunity now for digital businesses to create smart home or property technology that could be adopted by the construction industry.'
The platform was launched with a Hackathon at Digital Catapult's King's Cross venue in London. Read our article on the Hackathon and find out how data experts and construction researchers worked together to develop ways of exploiting Innovate UK's research.