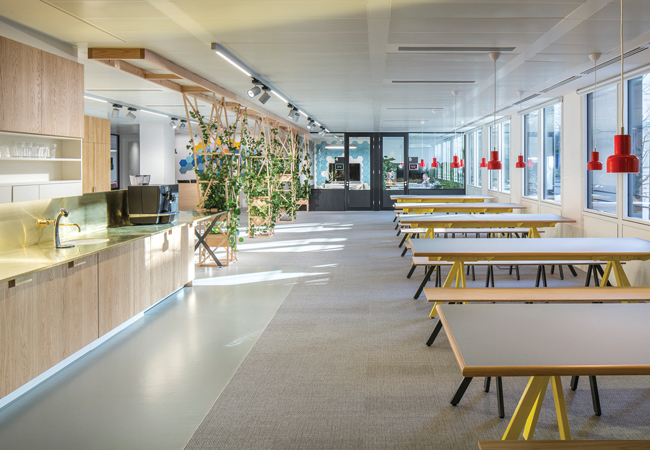 Cundall's One Carter Lane has achieved Gold Well standard
The building engineering industry does not focus enough on human health, wellbeing and productivity, according to speakers at the latest Building Services Summit.
Held at the British Library in central London, the summit challenged the sector to make better use of the huge quantity of data that is now accessible to address failing buildings and stop using 'standardised design data' just to comply with Part L of the Building Regulations.
Organised by the Building Engineering Services Association, the BCIA and the ECA, the summit heard that the Internet of Things was an opportunity to capture data much more effectively. 'Part L calculations are not energy-performance calculations – they use arbitrary or standardised data because real data is complex, messy and hard to replicate in a simple equation,' said Remi Suzan, design director at Gratte Brothers. 'Variables like dynamic weather conditions are very hard to predict… and the big one is unregulated energy use.'
Arup associate Stephen Hill said health and wellbeing had 'shot up the agenda in the last five years' and that bringing energy and the wellbeing issues together was 'very powerful from a client's perspective'. 'We are getting more data out of our buildings,' he added. 'However, this creates a risk, because the tenants get a better understanding of what is happening in their buildings and can now see more clearly what's going wrong.'
Hill said the building services sector needed to position itself as part of a wider solution that involved occupant satisfaction.