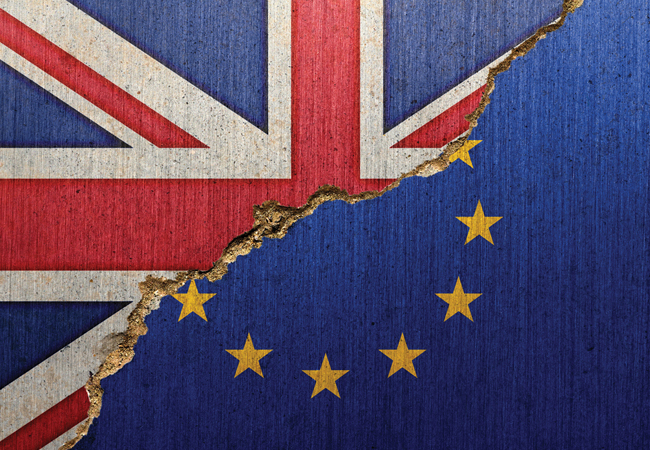 Credit: iStock/Duncan1890
The 'deal or no deal' furore surrounding Brexit has been widely condemned by industry figures. Housebuilders and construction companies – such as Bovis, Persimmon and Redrow – saw the value of their shares fall by as much as 5% as a result of the turmoil surrounding the agreement with the EU, before some calm was restored to the markets.
As CIBSE Journal went to press, Prime Minister Theresa May was still struggling to persuade Parliament to support the deal, and an extended 'transition period' up to the end of 2021 was suggested. This has been criticised as 'hugely unhelpful' by the president of the Building Engineering Services Association (BESA).
Tim Hopkinson told the association's 2018 National Conference that 'the one thing businesses crave above all else is certainty' and the proposal to extend transition arrangements would further delay investment decisions. He also criticised the Prime Minister for labelling construction craft occupations as 'low skilled' and, so, subject to the strictest immigration restraints after Brexit. 'These are crucial skills that will be central to many of our projects,' said Hopkinson.
Other business leaders said controls on key construction workers from the EU would be 'disastrous'. Former cabinet minister Caroline Flint urged politicians to allow the industry to find solutions. 'It would be better if government did fewer things better,' she said in her keynote address to the BESA Conference.
However, she said concerns over how Brexit will affect the skills gap should not mask 'home-grown' problems. 'As a country we have to be honest about how we have not focused enough on training the people we need. We should not be relying on other countries to train our people for us,' Flint said.