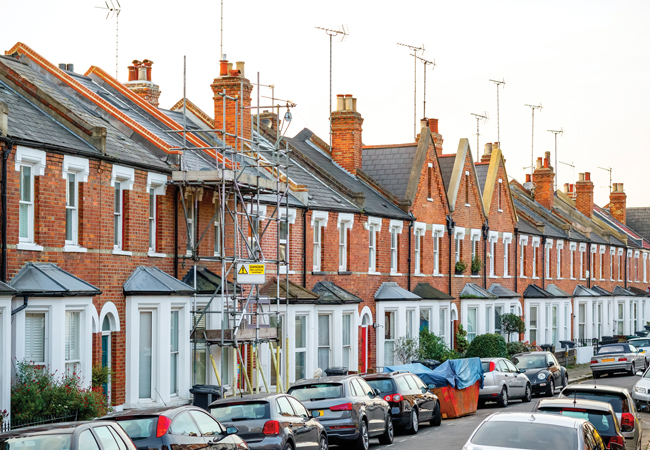 Hundreds of millions of pounds should be spent on the UK's 'draughty housing stock' to meet the government's climate change targets and improve public health, according to research published by the Institution of Engineering and Technology and Nottingham Trent University.
The researchers called for an ambitious national programme of home improvements, starting with the country's 4.5 million social homes. It should include more insulation and the deployment of renewables to meet the government's aim of cutting greenhouse gas emissions by 80% by 2050, they said.
'A national programme for a one-off deep retrofit [of all residential property] is needed,' said Marjan Sarshar, professor of sustainability and the built environment at Nottingham Trent University. 'Costs will come down as we build up the supply chain capacity.'
The research team calculated that it would cost around £17,000 to retrofit a standard house, but as well as cutting energy bills, they claim this investment would reduce the burden on the NHS, which currently spends about £1.4bn a year 'treating conditions that arise from poor housing'.
A major retrofit programme would also cut the financial burden on local authorities, which spend more than £5bn a year on social housing maintenance and more than £4bn on energy. The researchers added that previous improvement measures had been applied 'piecemeal', which reduced their effectiveness, and a more concerted programme could make homes fit for purpose for at least 30 years.
They said the focus must be on existing homes because new dwellings would only provide around one fifth of the market by the middle of the century.