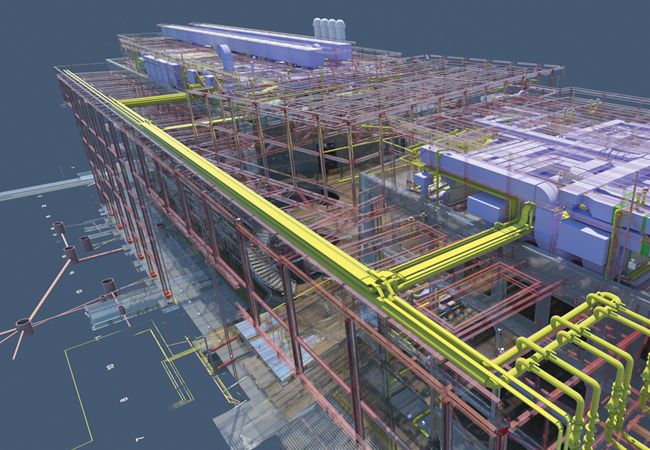 CIBSE's new BIM software plug-in, BIMHawk, has won the BIM Initiative of the Year Award at the 2017 H&V News Awards in London.
It is recognition of the work that CIBSE and NG Bailey's design manager, Paul Marsland, have put into developing BIMHawk, which was released in November 2016.
The freely accessible, web-based system and software plug-in digitises and manages the creation of standard parameters for BIM objects. It allows authorised users to create or upload product data templates (PDTs) corresponding to real-world products, with a full set of industry-recognised parameters ready to be filled in. The model can then be imported into BIM platforms, without disrupting the rest of the design.
BIMHawk removes the need to create new models from scratch for every element of a design, or to edit generic or existing models that are not compatible and do not use the same parameters.
Carl Collins, CIBSE digital engineering consultant, said: 'It is the fruit of many years' – and many peoples' – hard work, and to be able to offer this for free to all is a great satisfaction in itself. To have received this award really is the icing on the cake.' To find out more, visit the BIMHawk website. 
The BESA Gold Award was awarded to Ant Wilson, Aecom director, who was made an MBE in the New Year's Honours 2017.