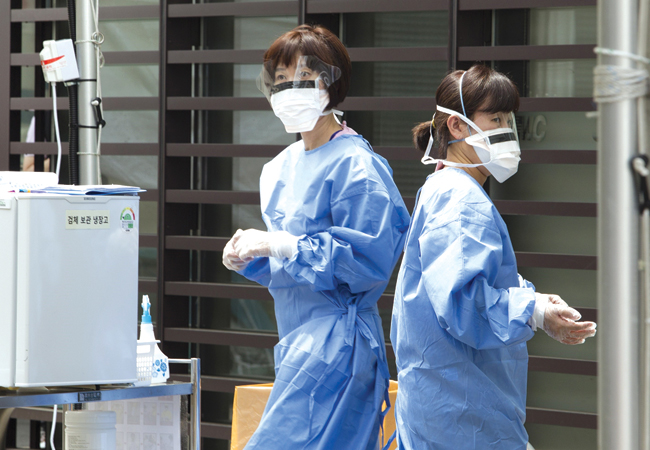 Credit ANADOLU / GETTY IMAGES
Poor indoor air quality (IAQ) may be responsible for the loss of more than 200,000 'healthy life years' annually in the UK, according to a new study.
Research published by the Finnish National Institute for Health & Welfare (THL) appears to prove the link between exposure to indoor pollutants and cardiovascular disease, as well as a number of other health issues, including lung cancer, asthma and other respiratory conditions.
Changing the way buildings are ventilated, said the report, could reduce the impact of indoor air pollution by as much as 38%.
Meanwhile, the spread of Middle East respiratory syndrome (Mers) – which has infected 41 people, killing four, in South Korea – has been blamed on inadequate ventilation in the hospital where the first victim was treated.
JongKoo Lee, director of the Seoul National University Hospital, and former head of the Korea Centers for Disease Control and Prevention, said 'bad ventilation' played an important role in the rapid spread of the disease, for which there is no known cure.
The room at St Mary's Hospital in Pyeongtaek, where the first victim – a 68-year-old man – and most of the subsequent victims were treated, had one small window that remained shut. An air conditioning unit cycled the air and an investigation after the outbreak found traces of Mers bacteria on filters inside the unit.