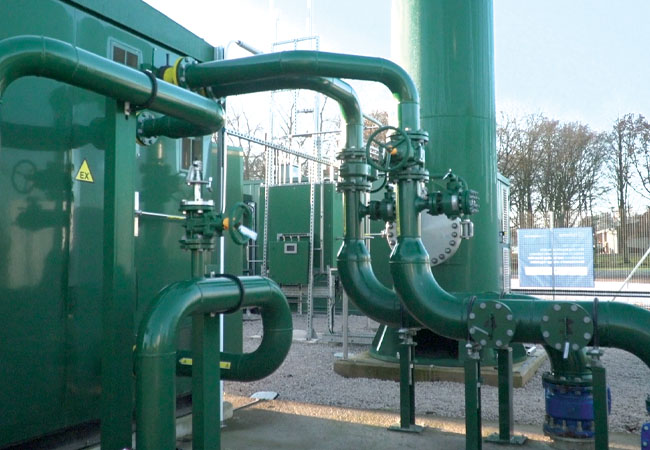 Hydrogen has been injected into the UK gas grid for the first time in a pilot project at Keele University, to demonstrate how it might be key to a major decarbonisation of heating.
Hydrogen is providing 20% of the volume of gas in the university's network as part of the £7m HyDeploy trial, which is supplying lower carbon heating for 100 homes and 30 faculty buildings.
'It is impossible to overstate the importance of this trial,' said Ed Syson, chief safety and strategy officer for gas distribution firm Cadent. 'This is the first practical demonstration of hydrogen in a modern gas network in this country.'
Cadent had to secure an exemption from the Health and Safety Executive for the trial because UK regulations limit the amount of hydrogen allowed in the gas grid to less than 1% of the total.
The Committee on Climate Change (CCC) estimates that heating and hot water for homes accounts for 15% of the UK's carbon footprint. Researchers at Keele say widespread use of hydrogen in the gas grid could mitigate the emission of six million tonnes of CO2e annually.