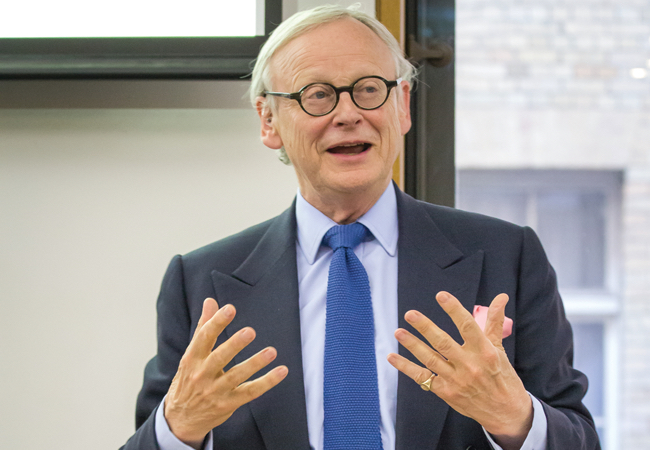 Lord Deben
British housebuilders are failing to meet energy efficiency and air quality standards in new homes, according to the chairman of a powerful parliamentary committee.
As the Chancellor prepared to unveil measures in his Autumn Budget to force a steep acceleration in house building, Lord Deben – who chairs the Committee on Climate Change – accused the country's top firms of 'cheating the public' by leaving homeowners and tenants with higher bills than they should be paying.
'The biggest issue in the future will be the retrofitting of buildings that we've already got,' he said. 'If we're going to have to do that, for goodness sake, stop making the problem worse.'
He said many of the [approximately 200,000] homes being built every year were 'crap' because they 'did not meet the standards which they could meet'.
'If they did meet them, they would reduce the cost of housing for everybody who lives in them,' Lord Deben told the Policy Exchange thinktank.
'If you pay a bit more – and it is a very small amount – to produce a house to Passivhaus standards, and then you add the energy costs per month to the slightly increased mortgage cost, you will find you are better off to build it that way,' said the former Environment Secretary.
In his Budget on 22 November, Philip Hammond promised planning reforms and £204m to fund innovation and skills in construction, including funding for training workers building homes.