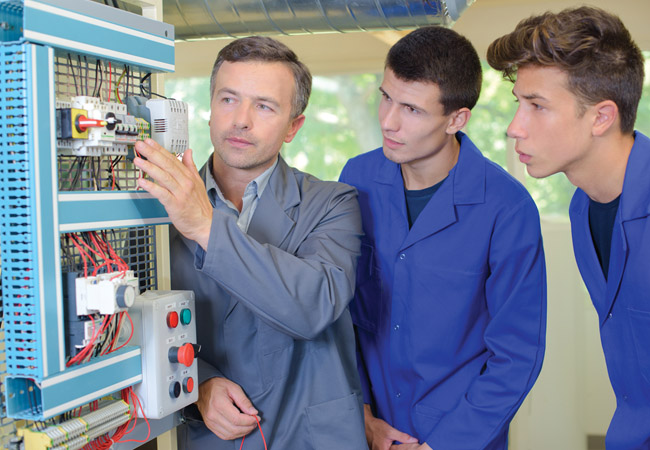 Only 8,030 people completed construction apprenticeships in 2013/14
Only 12% of young people who start a training course in the construction sector go on to become apprentices, according to the Union of Construction Allied Trades and Technicians (UCATT), which labelled the numbers 'a calamity' for the industry.
After making a Freedom of Information request to the government's Skills Funding Agency, the trade union revealed that just 18,000 of 167,000 starters on industry training courses in 2014/15 went on to secure an apprenticeship.
Drop-out rates from apprenticeship courses are close to 50% – so, in 2013/14, only 8,030 apprentices completed construction apprenticeships. It was the fifth year in a row that apprentice training had fallen short of the government's target, said UCATT.
'I'm horrified by these figures,' said the union's acting general secretary, Brian Rye. 'What a waste of talent and government money to take these young people through a course and then have them ignored by the construction industry.'
He accused construction employers of being 'complacent and self-serving'. 'We have a well-documented skills shortage in the construction industry, yet hundreds of thousands of young people who want to work in the industry – who have taken the first step into the industry by taking a course – are just left on the scrap heap,' Rye added.
The union called for major firms to talk to colleges, meet students and start 'giving them a chance'.
'In an industry that is crying out for skilled labour, we need to act now. It really isn't rocket science,' said Rye.