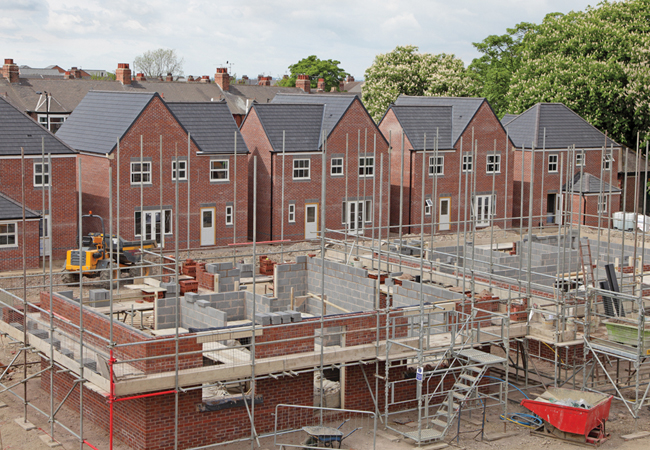 Experts have warned that the UK will not meet legally binding climate change targets without the near elimination of greenhouse gases from buildings. In its report UK housing: Fit for the future?, the independent Committee on Climate Change (CCC) says that emission reductions from 29 million homes had stalled, and emissions from energy use in homes had increased between 2016 and 2017.
The committee's report supports the findings of Dame Judith Hackitt's review into Building Regulations. It notes that UK building standards are inadequate, overly complex and not enforced, and that local authorities have insufficient resources, and are largely failing to address the need for low-emission, climate-change resilient homes.
The technology and knowledge to create high-quality, low carbon, resilient homes is available, the committee said, but current policies and standards do not drive the scale or pace of change needed. It called for urgent regulation to address overheating risk in homes.
Five priority areas
1. Performance and compliance: The way new homes are built and existing ones retrofitted often falls short of stated design standards.
2. Skills gap: The chopping and changing of UK government policy has led to a skills gap in housing design, construction, and the installation of new technologies.
3. Retrofitting: Ensuring existing homes are low carbon and resilient to a changing climate is a major infrastructure priority, and must be supported as such by the Treasury.
4. Building new homes: These should be built to be low carbon, energy and water efficient, and climate resilient.
5. Finance and funding: There are urgent funding gaps which must be addressed, including secure UK government funding for low carbon sources of heating beyond 2021, and better resources for local authorities.
Baroness Brown, chair of the CCC's Adaptation Committee, said: 'This report confirms what we have long-suspected: UK homes are largely unprepared for climate change. The government now has an opportunity to act. There must be compliance with stated building designs and standards.'
The report criticises the withdrawal of the 'zero carbon homes' policy and the weakness of the home insulation market. It notes that policies to encourage property-level flood protection, water-efficiency devices and window shading are weak or non-existent.
The committee wants government action to improve the quality of UK homes, reduce greenhouse gas emissions, and safeguard comfort, health and wellbeing as the climate changes. Its report identifies five priority areas (see above) and makes 36 recommendations.
CIBSE technical director Dr Hywel Davies said: 'We have to address the demands for change created by the urgent need to decarbonise the built environment while delivering the radical changes called for by Dame Judith's review. The combined pressure of these, as we leave the EU, is a challenge to which we have to rise.