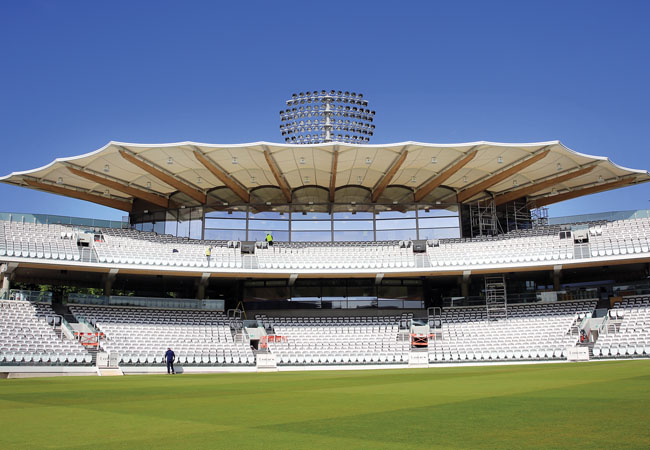 Engineers Arup – together with architects Populous and BAM, and client Marylebone Cricket Club – have redeveloped the Warner Stand at Lord's Cricket Ground in London.
The geometry of each seating tier has been optimised to create the best possible viewing experience, while an open-loop, heat pump system – linked to two boreholes that drop deep into the aquifer – sit at the heart of the building.
Solar thermal panels on the roof deliver 25% of the domestic hot water, while a rainwater-harvesting system is used to flush the toilets.