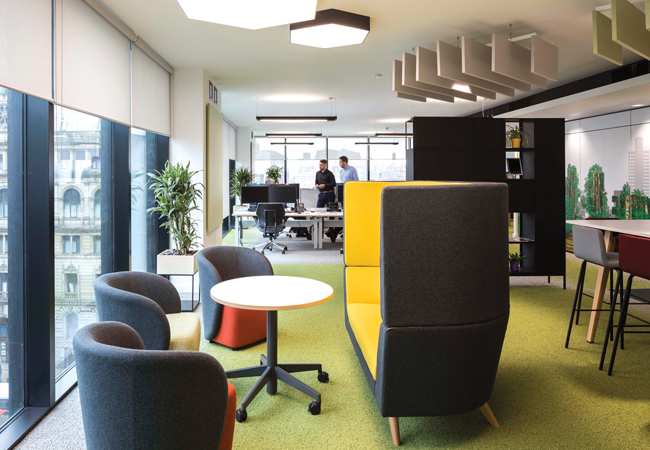 Hilson Moran's new Manchester office is the third UK building – and the first outside London – to achieve the Well Certification Gold standard.
The Well standard is a performance-based award system that measures how a project's design and operations can benefit occupants' health and wellbeing.
Hilson Moran's office earned its rating based on seven categories of building performance: air, water, light, nourishment, fitness, comfort and mind. A 'great deal of emphasis' was also placed on the look and feel of the interior space, said the company.
The reduction of volatile organic compound emissions from fit-out materials is a key requirement of the standard, and air quality is monitored continuously for pollutants and CO2 levels. Hilson Moran's in-house team also used digital modelling to reduce noise levels.