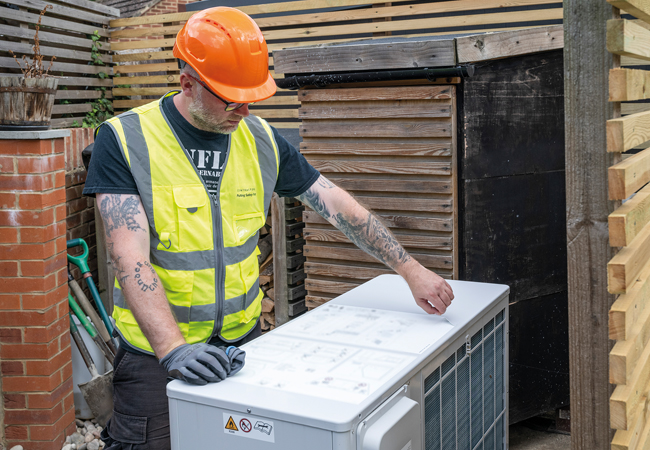 Heat pumps can be 'successfully installed' in most European countries without requiring back-up heating, according to a new study by a team of academics and researchers, including from the Regulatory Assistance Project thinktank. 
A paper in energy research journal Joule examined the performance of air source heat pumps (ASHPs) in 'mild' European winters, when minimum temperatures averaged above -10°C. 
The study, which used performance data from seven field studies in North America, Asia and Europe, says heat pumps are 'increasingly' used in various climates to provide space and water heating. Measured performance data show that they can provide the 'most efficient' heating in many cold climates. The analysis suggests that heat pumps can be successfully installed in most European countries, which experience milder winters, without concerns over performance or the need for back-up heating capacity. 
Above -10°C, heat pumps were able to provide the required heat at relatively high efficiency, the study says: 'From a heat-provision standpoint, this suggests concerns over the need for back-up heating during mild cold-climate conditions may be unfounded, and the role for hybrid systems may be limited.' 
It adds that, during mild cold climate conditions, the coefficient of performance (COP) – the ratio of useful heat outputted by devices to energy consumed – ranges from more than 5 to just less than 2.
Standard ASHPs can maintain average COPs between 2 and 3 in mild cold climates, the study says. In extremely cold climates, where temperatures plunge to as low as -30°C, heat pumps can provide heat at double the efficiency of conventional fossil fuel heaters, it states. 
For climates that experience extreme cold temperatures, however, increased heating demand and decreased efficiency of devices mean 'some form of back-up heating may be required', the authors say, adding that there is an 'outstanding question' over the role of hybrid systems in such conditions.