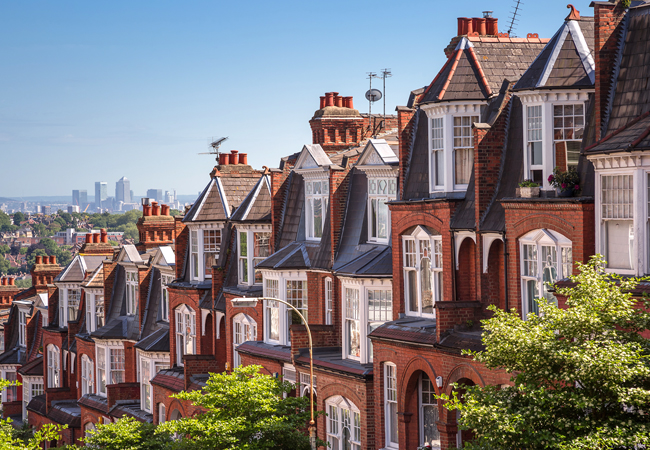 Converting homes too costly, says Policy Exchange
A leading think tank has called into question the government's Future of Heating strategy, which focuses on shifting homes to electric heat pumps. In its report Too hot to handle? How to decarbonise the way we heat our homes, Policy Exchange said the strategy looks expensive and difficult to achieve.
The centre-right think tank said heat pumps have high upfront and running costs because of the increasing gap between electricity and gas prices. It also warned that shifting 80% of homes to heat pumps would require an extra 105 gigawatts of peak generation capacity, plus about £40bn to upgrade the power network.
The report estimates that the strategy could cost around £300bn – or £12,000 per household. It suggested an alternative approach, which includes tightening standards for new-build homes, greater use of 'greener' gases and rolling out heat networks.
At last month's CIBSE Homes for the Future Group debate – hosted by Hoare Lea – Phil Jones, chair of the CIBSE CHP/District Heating Group, said: 'There is no single magic bullet – I see a mixed-energy economy with different solutions, part of which is CHP.'
However, Barny Evans, of WSP Parsons Brinckerhoff, called for an all-electric future for heating homes. As the National Grid is decarbonised, he said, generating electricity by burning gas in a CHP will become a higher-carbon alternative.
Huw Blackwell, of the London Borough of Islington, said CHP had a future with renewable fuels, and added: 'District heating is likely to be key to moving heat around, managing the thermal swings and the electrical supply and demand variations.'
CIBSE Homes for the Future Group chair and partner at Hoare Lea, Ashley Bateson, said: 'For the existing UK housing stock, approximately 75% of annual domestic energy use is for space heating and hot water. In terms of cost and environmental impact it is fundamental that we get our future heating strategies right.
'Gas-fired boilers are currently the primary source of heating for most homes but, in the future, we should be more strategic and forward-thinking about the options for district heating, heat pumps and even direct electric heating, especially as we expect the decarbonisation of the grid to make electricity a lower carbon option in the next 10 years. While new homes need much less space heating, we should acknowledge that at least 70% of the existing housing stock will still be with us in 2050.'