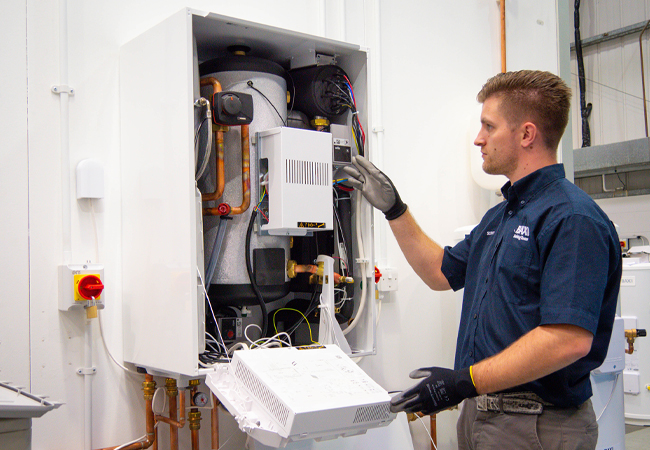 Take up of grants 'disappointingly low', says House of Lords report
The government's programme to kickstart the heat pump rollout is at risk of 'serious failure' because of 'disappointingly low' take-up of grants, warns a House of Lords committee. In a letter to junior energy minister Lord Callanan, the House of Lords environment and climate change committee outlined the conclusions of its recently published inquiry into the Boiler Upgrade Scheme (BUS).
Under the scheme, the government has earmarked £150m per year from 2022 to 2025 for grants of up to £6,000 to households that replace fossil-fuel boilers with low carbon alternatives, such as heat pumps. However, according to figures from its administrator, Ofgem, the total value of BUS vouchers issued since the scheme was launched in May, to the end of January, was just £49.7m.
If the current take-up rate of grants continues, only half of the scheme's allocated £450m budget will be used, says the committee. It adds that take-up of grants has been bedevilled by wider government policies, which have failed to provide certainty to installers and consumers about the future shape of domestic low carbon heat. The Lords committee writes that government 'mixed messaging' and 'misinformation' about hydrogen's future role in home heating is 'unhelpful', because it is 'not a 'serious option in the short to medium term, and any use for this purpose in the long term is likely to be limited'.
Keeping hydrogen open as an option is 'negatively affecting' take-up of already established low carbon heating technologies, they continue, adding that it is also unhelpful that the government's ambition to phase out gas boilers by 2035 has not been put forward more strongly.