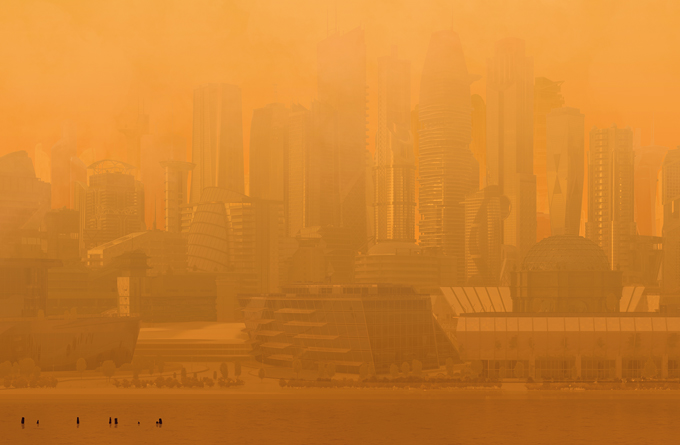 Experts have warned that the growing risk from wildfire smoke will have an increasing impact on global health, as climate change brings record temperatures and more intense heatwaves across the world – including the UK. With indoor air quality affected by airborne fine particles and gaseous substances, mitigation measures around ventilation should increasingly be considered for buildings in at-risk areas, according to members of the UK's Airbods research group.
A UN Environment Programme report predicts an increase of up to 50% in wildfires across the globe by the end of the century, and serious incidents can affect air quality in urban areas thousands of kilometres away. Smoke from wildfires in Canada, for example, triggered health alerts across American cities last month, as air quality deteriorated. Millions of people in areas including New York City were advised to wear high-grade masks outdoors to combat the effects of the hazardous smoke. Individuals most at risk include young children, the elderly, and those with heart or lung problems.
In the UK, June brought the first heatwave of the summer, with temperatures between 25°C and 28°C for three days. The prolonged heat triggered a number of wildfires, including a 300-acre blaze on Rhigos mountain in Rhondda Cynon Taf county, Wales. The Met Office forecasts temperatures this summer will reach similar highs to last year's records. On 19 July, the hottest day of 2022, more than 800 fires were recorded as the mercury rose above 40°C for first time in the UK. .