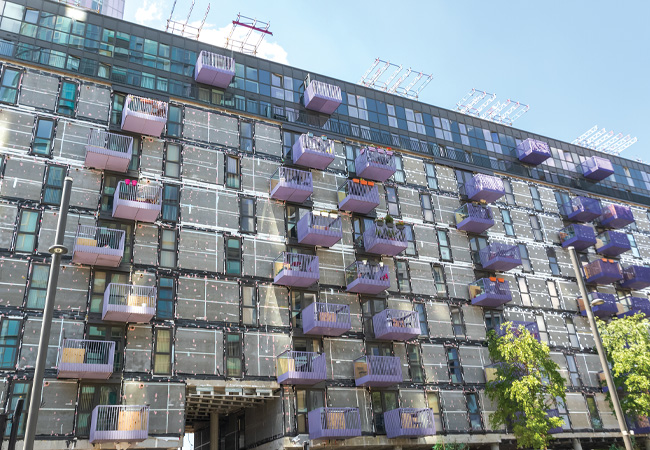 The families of the victims of the Grenfell Tower disaster believes the lack of financial protection for people living in flats blighted by unsafe cladding is 'indefensible' and that the new Fire Safety Act will perpetrate a 'grave injustice'.
The government was able to push through the new legislation in the face of a large rebellion by Tory MPs, who supported an amendment to give further financial protection to leaseholders facing huge bills to remove the cladding.
Home Secretary Priti Patel said the government was paying for remedial work to 'thousands of buildings around the country', but the Grenfell campaigners said the £5bn fund was not enough.
Patel said the act would 'actually help to save lives by changing some of these awful regulations and guidelines that existed previously'.
Ministers say a loan scheme will ensure costs are capped at £50 a month for safety works and that residents in the tallest tower blocks in England will not have to pay to have cladding removed. However, the Grenfell United group said leaseholders should be protected from all remediation costs because they were not responsible for the cladding and the government should recoup the cost from the developers. They said they were 'deeply disappointed that ministers have broken their promises to leaseholders who have done absolutely nothing wrong'.
Fire risk of Grenfell cladding systems well known
A cladding expert has told the Grenfell Tower Inquiry that manufacturers and contractors should have been less 'complacent' before the 2017 tragedy because of a number of widely reported fires in other countries in the years leading up to it.
Jonathan Sakula said the combustibility of building systems similar to that used at the west London tower block were well known. Sakula highlighted a number of fires that were propagated by aluminium composite material cladding with a polyethylene (PE) core. That same combination caused the fire to spread at Grenfell Tower, where 72 people were killed.
Sakula said: 'I would have expected them to have taken more serious steps, saying "we are concerned about the use of PE cores on high buildings and would recommend you used fire-resistant materials".'