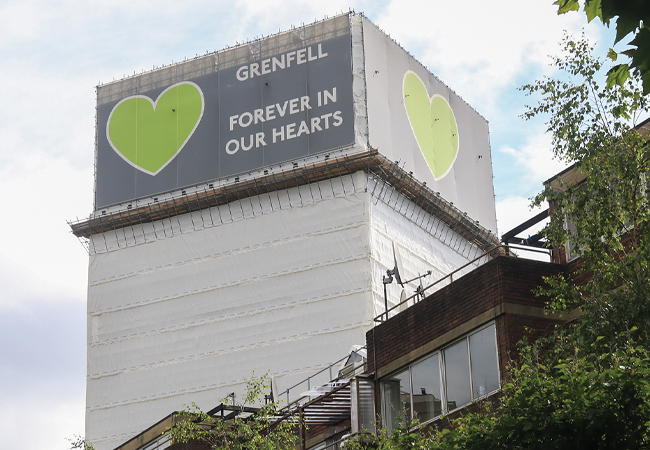 A key designer involved in the Grenfell Tower refurbishment told the inquiry into the disaster that he could not remember anything about a presentation he attended on façade fires.
Daniel Anketell-Jones, who worked for the cladding contractor Harley Façades, said he was present at the conference session in October 2014, but – because he was focused on structural design – he had probably ignored it, despite having worked on the tower project for several months by then. The presentation covered topics such as flame spread, safety regulations and examples of cladding fires.
'I think I might have been there and not concentrating, because it wasn't what I was trained in and not part of my remit,' Anketell-Jones told the inquiry.
It also emerged that Harley did not have a fully trained technical manager working on the Grenfell refurbishment who could assess the suitability of the products used. Instead, according to Anketell-Jones, the cladding contractor relied on architects at Studio E, fire consultants Exova, and local building control officers to make sure the designs and materials were compliant. He said emails, documents and design drawings relating to the refurbishment were almost certainly permanently lost after being wiped from his laptop when he left the firm in March 2016.
Meanwhile, it has emerged that as many as 186,000 privately owned flats in high-rise developments may be clad with unsafe, combustible materials and that 1.5 million could be unmortgageable because they cannot provide the necessary safety certificates.
A group of MPs has called for additional government funding to address the fact that around 700,000 people are living in flats with 'dangerous cladding' and millions more must wait years to get the EWS1 (external wall safety) form to show the property is safe to be sold or let. '[These flat owners] are trapped and have nowhere to go,' said Clive Betts MP, chair of the parliamentary housing committee.