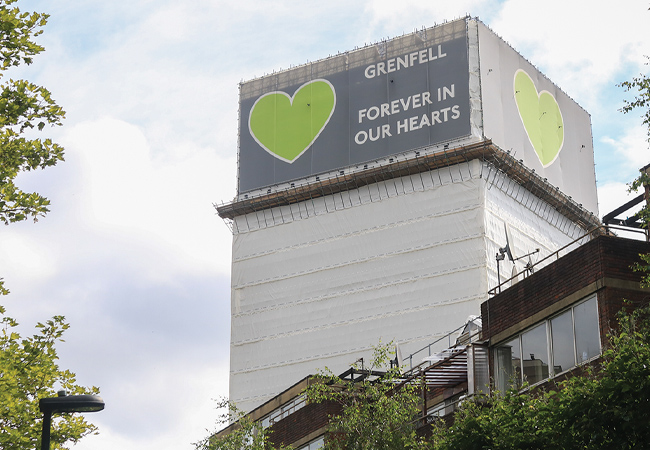 The Grenfell Tower landlord held a 'secret meeting' where he managed to secure a reduction of £800,000 on the cost of refurbishing the block, the public inquiry into the fire disaster has been told.
Switching to cheaper cladding was one of the points discussed, despite lawyers warning that it would break procurement law.
David Gibson, head of capital investment at the Kensington and Chelsea Tenant Management Organisation, which operated the building on behalf of its owner, the Royal Borough of Kensington and Chelsea, admitted having the un-minuted meeting with the main contractor, Rydon, in March 2014.
The contractor later agreed to reduce the cost of windows and change the specified zinc cladding panels for the aluminium alternatives, which have been blamed for the spread of the fire that killed 72 people.
The inquiry heard that the cuts reduced the overall budget from £9.2m to £8.4m, including a £293,368 saving on cladding, which is equivalent to £2,500 per apartment.
Gibson was accused of carrying out 'an improper and compromised process with Rydon' by the inquiry legal team.
Meanwhile, all the residents of the highrise Paragon building in Brentford have been evacuated after faulty cavity barriers were found.
The problems were uncovered during a fire safety inspection of the building, which contains 1,059 apartments and is run by the housing association Notting Hill Genesis.
It said it was 'working to uncover the full extent of the issues' and that the cladding was also a source for concern, although it is not the same type as used on Grenfell Tower