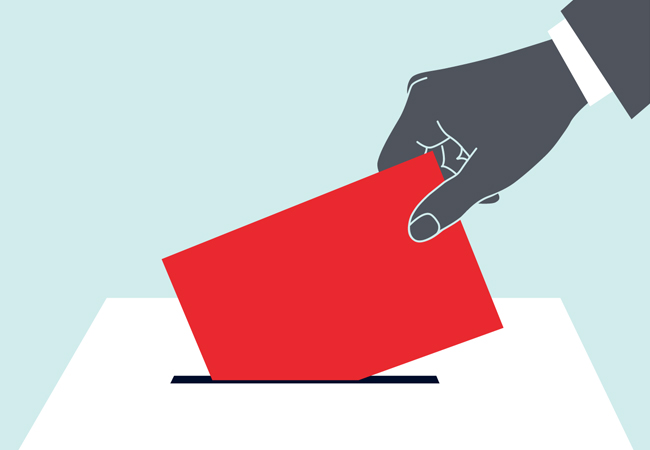 Labour has vowed to deliver nearly 90% of electricity and 50% of heat from renewable and low-carbon sources by 2030 if it wins the General Election. In its manifesto it said it wanted to achieve a 'substantial majority' of emissions reductions by 2030.
Labour aims to achieve a net- zero economy 'well before 2050'. It aims to make all new homes zero carbon by 2022, and has pledged a £60bn programme to install energy- saving measures in most of the UK's existing 27 million homes, while its manifesto announced a £250bn 'Green Transformation Fund'.
Ahead of its manifesto launch, the Conservatives had pledged to spend £800m on carbon capture and storage (CCS) by the mid-2020s, double investment in 'green' R&D, to £18bn, by 2024, and increase offshore wind capacity from 30GW to 40GW by 2030.
The Liberal Democrats manifesto targets a net-zero emissions in the UK by 2045 and a halving of emissions by 2030. It pledges to generate 80% of electricity from renewables by 2030, and retrofit 26 million homes with energy saving measures.
It has previously committed to spending an extra £100bn on climate mitigation and adaptation, and environmental conservation; £10bn would be allocated to domestic renewables and £15bn to an 'emergency' 10-year programme to decarbonise heat, reduce fuel poverty and increase efficiency of existing buildings.
The SNP is aiming for a 75% reduction of all emissions by 2030, net-zero carbon by 2040 and net zero for all emissions by 2045.
The Green Party wants to create an annual £100bn 'climate emergency fund' to make Britain carbon-neutral by 2030, including the abolition of gas central heating in new homes. It will also appoint a 'carbon chancellor', tasked with judging economic policies and key government decisions against their likely impacts on the environment.
Political parties offer a forest of ideas
Trees have been thrust into the heat of the General Election, with the Conservative Party promising to plant 30 million a year by 2025 – only to be outdone by the Liberal Democrats, who have pledged to plant twice as many.
The Conservatives say they will spend £640m on trees and restoring peat land, but Labour dismissed the plan and said the Prime Minister, Boris Johnson, had an 'atrocious environmental record'. The Tory fund would cover England, but the party said it would work with devolved administrations in Scotland, Wales and Northern Ireland to increase tree planting.
The Committee on Climate Change has recommended that 30,000 hectares of woodland should be planted annually, but less than half that amount was planted in the UK in the year to March 2019.