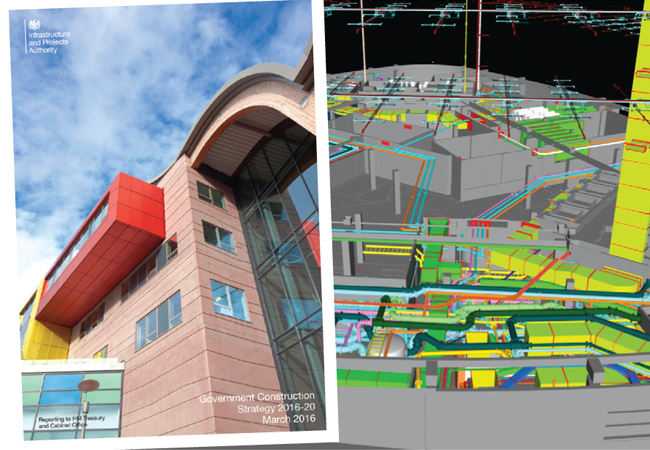 There is no sign of the government softening its position on BIM, a cabinet construction strategy report has confirmed.
According to the Government Construction Strategy 2016-20, published last month – setting out plans for projects worth £163bn – the government sees increasing use of digital technology, including building information modelling (BIM), as one of its principal objectives for the coming years.
The Strategy sets out its intentions to develop skills in government departments to derive further benefits from BIM. It states that it wants to use Publicly Available Specification (PAS) 1192-5 to ensure security will be at the heart of BIM and how it is delivered.
The document said embedding BIM Level 2 and increasing its maturity across government would enable departments to gradually move towards BIM Level 3 under the remit of the Digital Built Britain Strategy.
But the Strategy is vague about the timeframe for the adoption of BIM Level 3, saying only that it will be 'at a later date'.
The document also recognises that skills shortages are a threat to public spending control, and will 'lead to inflation and reduced productivity', but fails to detail how they will be mitigated.
Emphasising its commitment to Government Soft Landings (GSL), the Strategy points out that the GSL Working Group will review departmental progress in implementing GSL, developing departmental action plans to further embed its processes and procedures.
The government predicts efficiency savings of £1.7bn over the course of this Parliament by implementing the actions in the Strategy.
Hywel Davies, CIBSE technical director, said: 'It is good to see that the potential threat of skills shortages to the government investment programme is recognised. The continued emphasis on Government Soft Landings to improve government's ability to measure the performance of its built assets is also welcome.'