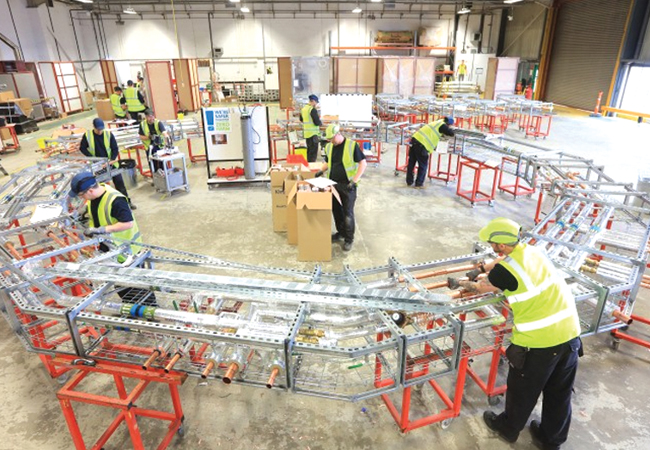 The government has announced a £600bn programme of infrastructure and construction projects, plus a plan to boost the industry's productivity that could result in savings of £15bn a year.
Its latest National Infrastructure and Construction Pipeline has added £100bn to the 2016 version of works planned for the next decade in the public and private sectors.
Andrew Jones MP, exchequer secretary to the Treasury, said this amounted to a record infrastructure investment and that the government was working with the industry 'to skill up and scale up for the challenges ahead'.
The government accounts for a quarter of all construction projects, and said it will use this purchasing power to 'drive innovation and encourage firms to invest in modern methods and technology', to improve their productivity. Its Transforming Infrastructure Performance programme was launched alongside the pipeline and explains how the government aims to help construction improve its performance to streamline delivery of the projects.
'Off-site manufacturing… can reduce waste by 90% and speed up delivery times by more than half,' explained the government. 'A school that typically takes a year to build could be done in just over four months.'