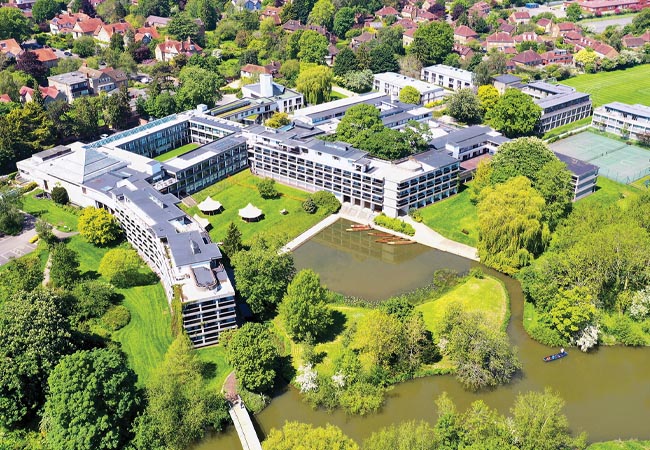 Wolfson College, which aims to be net zero by 2030. Credit: Vortex Drone
The terms of reference have been published for the independent review, commissioned by business and energy Secretary of State Jacob Rees-Mogg, into the delivery of the government's net zero target.
Former Prime Minister Liz Truss announced last month, when unveiling the government's energy bills support package, that Bristol MP Chris Skidmore had agreed to lead the review.
The exercise, due to end by Christmas, will investigate whether the 2050 decarbonisation target is being delivered in a 'pro-business and pro-growth' way. It will assess how the costs of net zero technologies can be cut.
Businesses have been asked to give feedback on the challenges and opportunities surrounding the transition to net zero, as well as the barriers to decarbonising their operations.
Skidmore, a former energy minister, has been a prominent advocate of government action on net zero since returning to the backbenches in 2019. Last month he refused to vote down Labour's anti-fracking motion, defying the Conservative whip. In a Tweet, he said: 'I am prepared to face the consequences of my decision.'
Aims of the review
Deliver maximum economic growth and investment across the UK
Support UK energy security and affordability while increasing and strengthening UK energy production and supply
Minimise costs borne by businesses and consumers, particularly in the short term