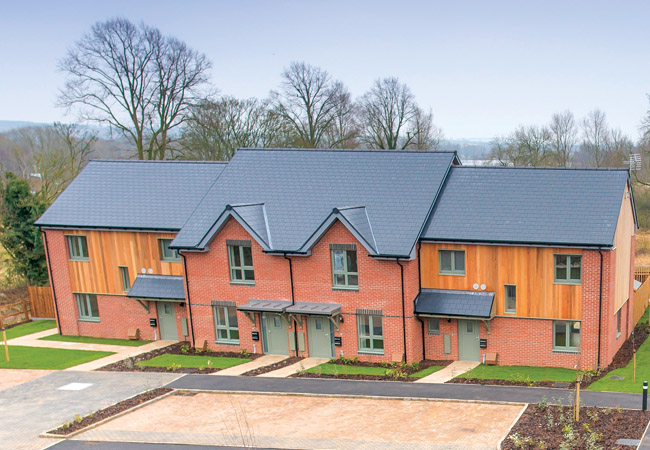 The government has confirmed that all new buildings will be zero carbon by 2025.
Responding to a consultation on the Future Homes Standard – the first part of a two-part consultation on Part L and Part F of the Building Regulations – it said that new homes would be expected to produce 75-80% fewer carbon dioxide emissions compared with those built to current Building Regulations.
The government has also published 2021 Building Regulations for new dwellings, which will force new homes to reduce carbon emissions by 31% this year, as a stepping stone to the 2025 target.
CIBSE supported some of the proposals, such as the retention of the fabric efficiency standard, but said it had concerns about other proposals, including unambitious airtightness targets.
Housing minister Christopher Pincher MP said: 'The radical new standards will not only improve energy efficiency of existing homes and other buildings, but will also ensure our new homes are ft for the future by reducing emissions from new homes by at least 75%.'
The government announced a consultation on higher performance targets for non-domestic buildings (the second consultation on Part L and F) with the goal of making them zero carbon-ready by 2025.
Its plans include additional ventilation and indoor air quality monitoring in high-risk nondomestic buildings, such as offices and gyms, and a new overheating mitigation requirement in the Building Regulations.
The proposals contain recommendations that CIBSE made last year, including retaining local authorities' right to set energy and carbon standards that go beyond Building Regulations. They also accelerate the development of the Future Homes Standard (due for publication in 2023) and omit proposed technology factors that would have allowed heating emissions to be 45% higher for heat networks.
CIBSE said the draft specification for airtightness in new homes should have gone further. Its technical manager, Julie Godefroy, said that the target of 5m-3·h-1·m-2 for airtightness would lead to levels of energy efficiency that 'were far from world class'.
Compliance targets are still proposed to be set by comparison with a notional dwelling. Godefroy said: 'This means little in real life, prevents verification in use, and does not drive passive design. We recommend moving to simpler, more effective and trackable targets, such as Energy Use Intensity.'
She added that measures to address the performance gap during in-use operation were not addressed and should now by looked at through another regulatory instrument such as the wider regulatory regime created in response to the Hackitt Review.