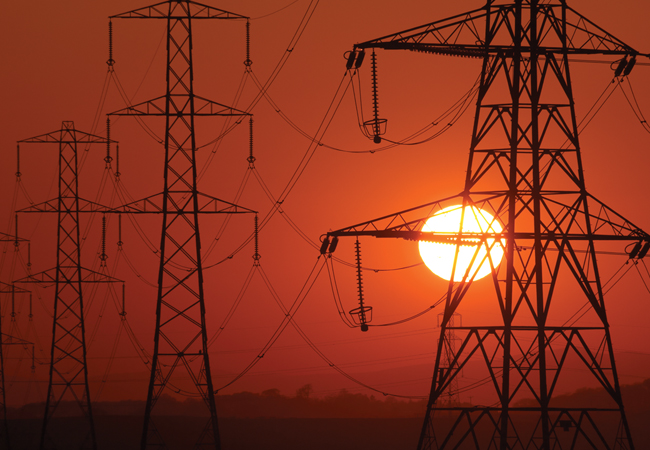 The government has committed to delivering a 57% cut in carbon emissions by 2032 under the terms of its latest Carbon Budget.
The new target is in line with recommendations from the Committee on Climate Change (CCC), which also reported that progress towards carbon targets was 'slowing', and that new policies would be needed – particularly in areas of building energy efficiency and low carbon heat – if these were to be achieved.
This is the government's fifth Carbon Budget and covers the period from 2028 to 2032. The 57% emissions reduction target is in comparison with 1990 levels and will 'leave the UK on track to meet the Climate Change Act target of an 80% reduction in emissions by 2050', according to the now defunct Department for Energy and Climate Change.
The government is due to publish a Carbon Plan later this year, outlining in more detail how it intends to deliver the targets in the fourth and fifth Carbon Budgets.
CCC report findings highlights
The Committee on Climate Change (CCC) Progress Report shows that UK emissions have fallen by an average of 4.5% per year over the past three years, and are 38% below 1990 levels. But the report shows little progress elsewhere: installation rates for home insulation have fallen by 60-90%, while take-up of low carbon heating is below 2.5% of demand.
There are no policies in place to broaden the scope of emissions reduction. The report identifies a gap of approximately 100 MtCO2e between the likely reductions from current plans and the reductions required by the fifth carbon budget for emissions 2028-2032.
The government has committed to publishing an 'emissions reduction plan' later this year. The CCC Progress Report sets out several areas that it expects this plan to address, including: decarbonising of heat; improving energy efficiency; a new approach to the development of carbon capture and storage; and mature low carbon generation, for example auctions for generation from onshore wind, solar and sustainable biomass.
It also identifies areas in which new policies are needed, including: deployment of heat pumps and district heating; energy efficiency in new-builds; residential and industrial energy efficiency; and F-gas emissions.

The CCC report has declared that there must be clear and consistent policies in the heating sector that are attractive to landlords and that overcome 'behavioural barriers', with particular focus on new buildings and those off the gas grid.
Progress on improving the energy efficiency of buildings had stalled since 2012, it said, largely because of a reduction in the amount of insulation being installed and the government scrapping plans for zero carbon homes. A fall of 4.5% in national emissions was almost entirely the result of greater electricity generation from renewables and cuts in the use of coal, the committee said.