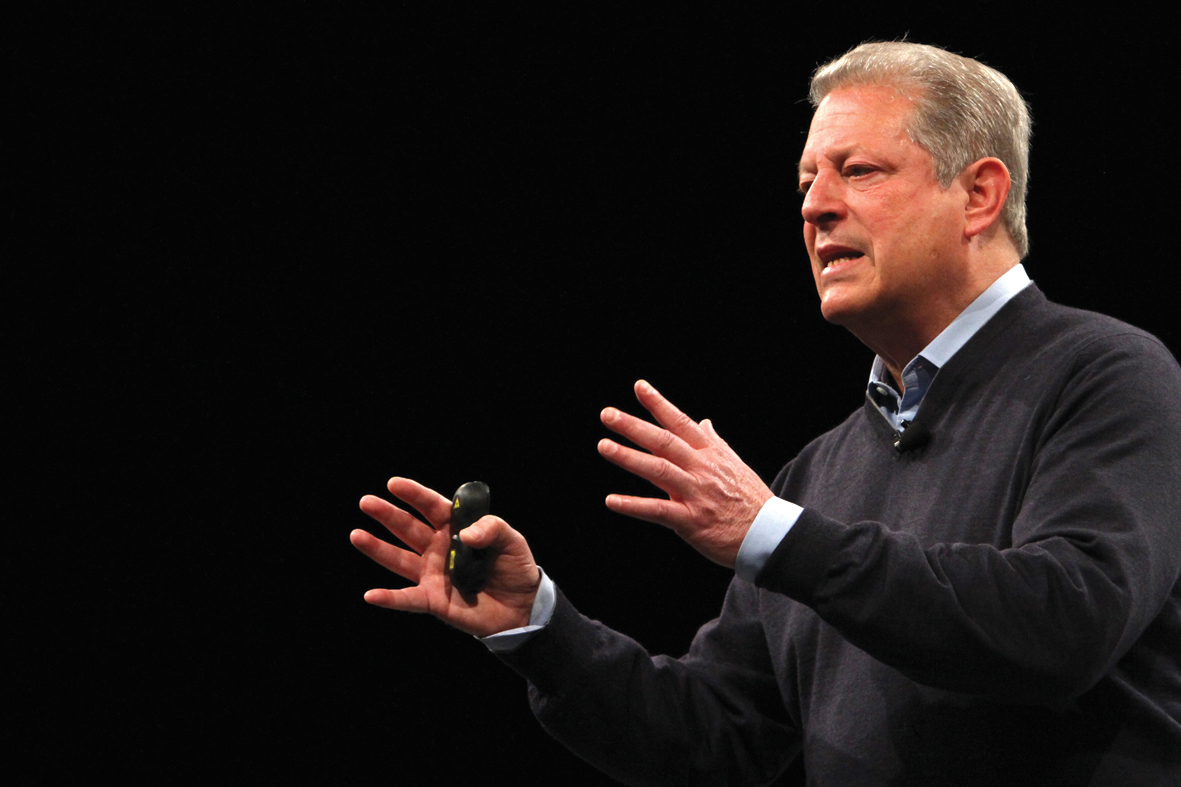 Al Gore 'puzzled' by Britain's policy U-Turns CREDIT TRAVIS P BALL / GETTY IMAGES
Former Vice-President of the United States Al Gore has criticised the UK government's dramatic change of direction on carbon reduction and energy efficiency.
Speaking at a Green Alliance event in London, Gore said he was 'puzzled' by Britain's recent policy U-turns, including: the scrapping of zero carbon building targets; the cancellation of the Green Deal; and plans to cut Feed-In Tariffs.
He urged the government to show leadership in the build-up to December's international climate change talks in Paris, and provide 'actions rather than words'. He said he was tempted to use the word 'betrayed', before going on to question whether the Prime Minister had been coerced into making decisions he disagreed with under pressure from Conservative party colleagues.
Ben Goldsmith, chair of the Conservative Environment Network, told the conference he was 'devastated' by the recent changes. 'I hope they have got a plan,' he added. 'They have scrapped some of the most exciting things that have been set up in the past four or five years.'
He poured scorn on the suggestion that the decisions were based on a shortage of funds, pointing to the agreement to build the Hinkley Point nuclear reactor as an example of 'financial hypocrisy'. He also said fossil-fuel subsidies were '10 times greater than those provided to renewables every year'.
CBI director-general, John Cridland, said the business community wanted to be 'part of the solution', but UK companies 'must be given confidence that ministers really mean to tackle climate change'.
'The green economy is an emerging market in its own right, brimming with opportunity,' he said. 'Yet, with the roll-back of renewables policies and the mixed messages on energy efficiency, the government risks sending a worrying signal to businesses.'
Former Treasury chief economist Lord Stern piled on the pressure in an interview he gave for television.
The author of the seminal 2006 report on the economics of climate change said it was 'potty' to put a carbon tax on renewables, which was the effect of the Chancellor's decision to remove their exemption from the Climate Change Levy.