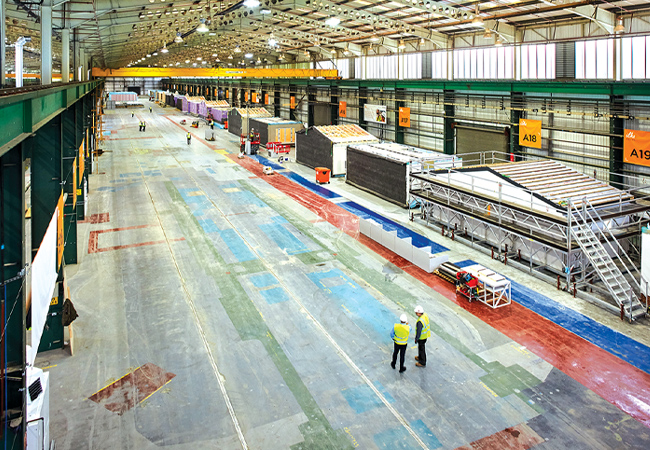 The Ilke Homes factory, designed to produce 2,000 prefabricated homes a year, scaling up to 5,000 in five years' time, recently opened in Yorkshire
The Department for Education has unveiled plans for the largest programme of offsite construction, to deliver 100 new school projects a year by 2023.
It will brief potential design for manufacture and assembly (DfMA) partners on 22 January at the Manufacturing Technology Centre in Coventry. The aim is to use standardised components and volume production to reduce costs and speed up delivery of its £2bn programme.
The DfE is also developing a 'GEN 5' standardised design solution for school buildings, based around a BIM model.
Five departments have committed to adopting a new platform approach to design for manufacture and assembly (P-DfMA), which supports the use of standardised and interoperable components or systems in new schools, hospitals and prison buildings, to underpin the government's £600bn project pipeline over the next decade.
The Infrastructure and Projects Authority has asked for feedback in a 'call for evidence' running until 17 February.